Monitoring Enquiries
Click on the Enquiries tab under Analytics to view the enquiry Report.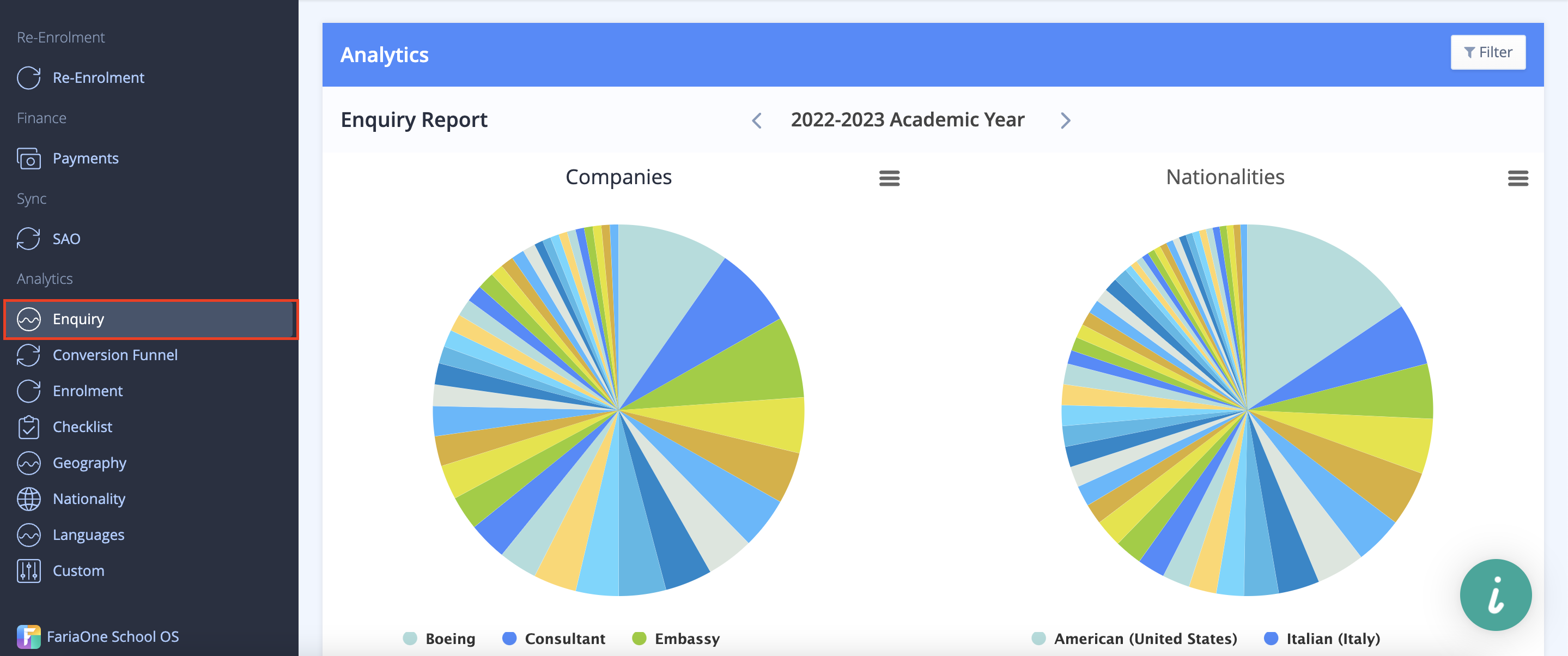 It is possible to filter by year level, campus, status, and other options by clicking on Filter in the upper right.
The Academic Year can be selected, or the data can be analysed for All Academic Years, by clicking on the academic year (or the arrows either side), in the upper centre.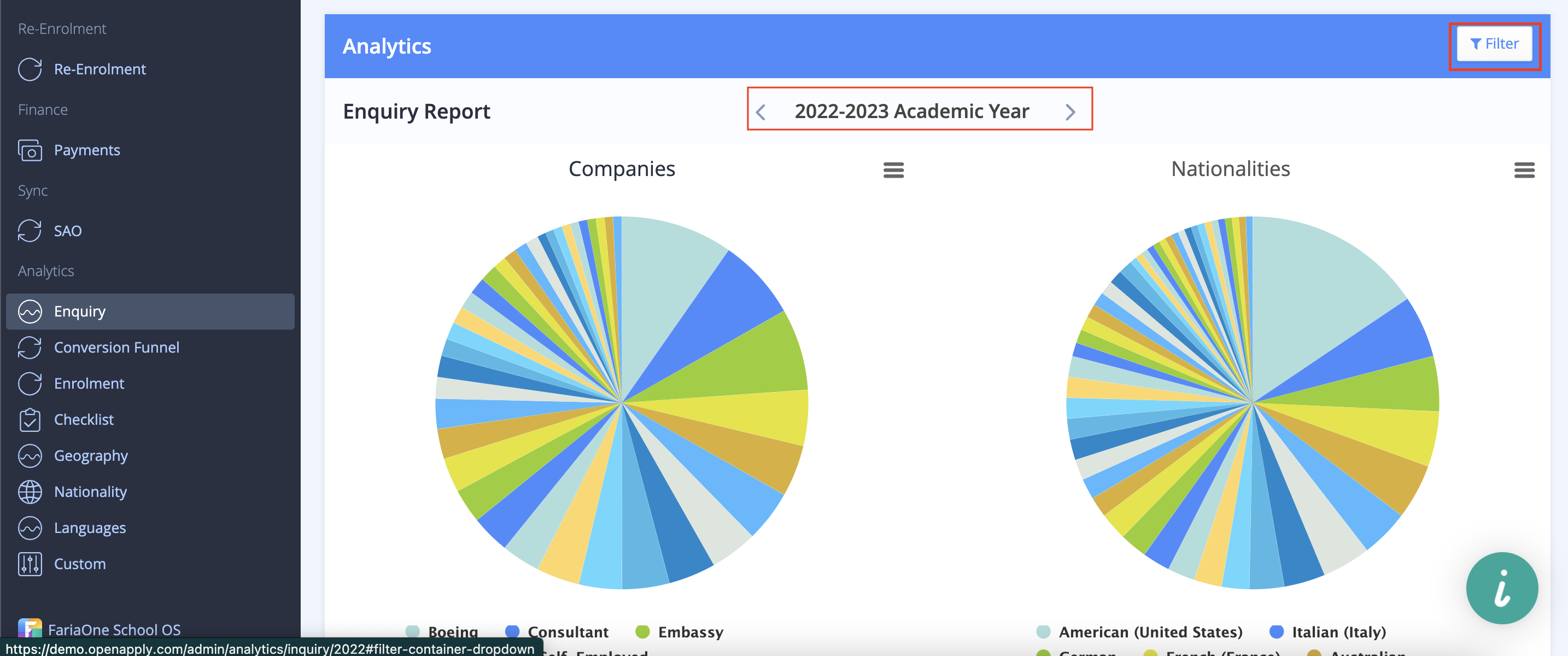 Inquiry analytics provide detailed breakdowns on the source(s) of inquiries to your school. The inquiries are tracked by:
Company
Nationality
Referral Source
The ratio of inquiry vs conversion is also presented, so you can track which referral source has been the most successful in yielding completed applications to your school.