In OpenApply you can filter by standard options, such as grade, status, gender., etc. as well as filter for custom fields. This allows filtering for any multiple choice, checkbox or dropdown menu field, on any form.
Navigate to the Applicants, Enquiries, Students, or Alumni Roster on the left side navigation panel. Click Filter.
Click Add a new custom Field. Select a Form which contains the field, and then select the Field to filter for. Click Save.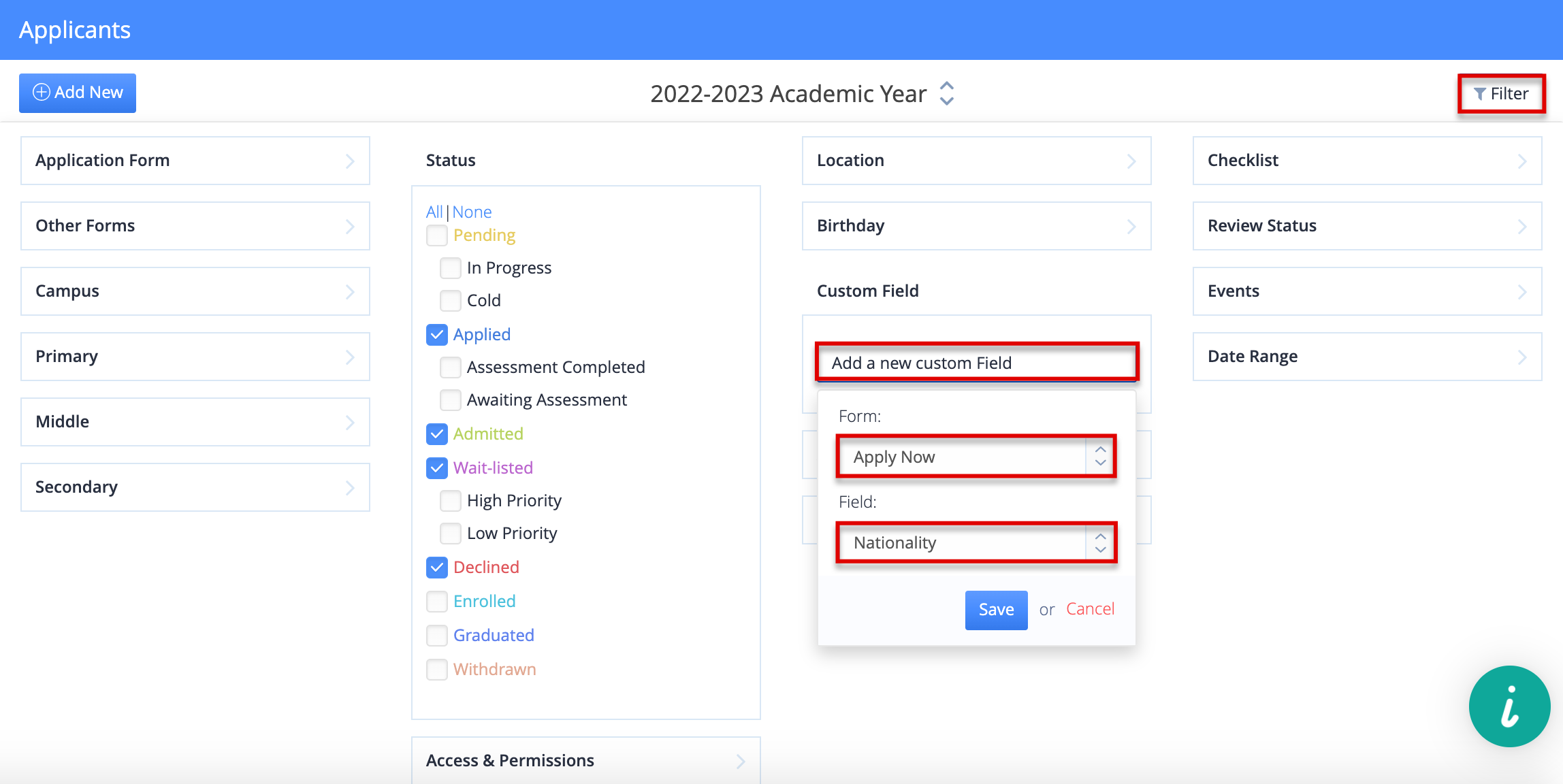 Click within the field to select specific responses to filter for. It is possible to select more than one response, for example, filtering for all American or British applicants in the Nationality field. Click Add a new custom Field again to filter by more than one custom field.
Click Filter Results to view the applicants that meet the filter criteria.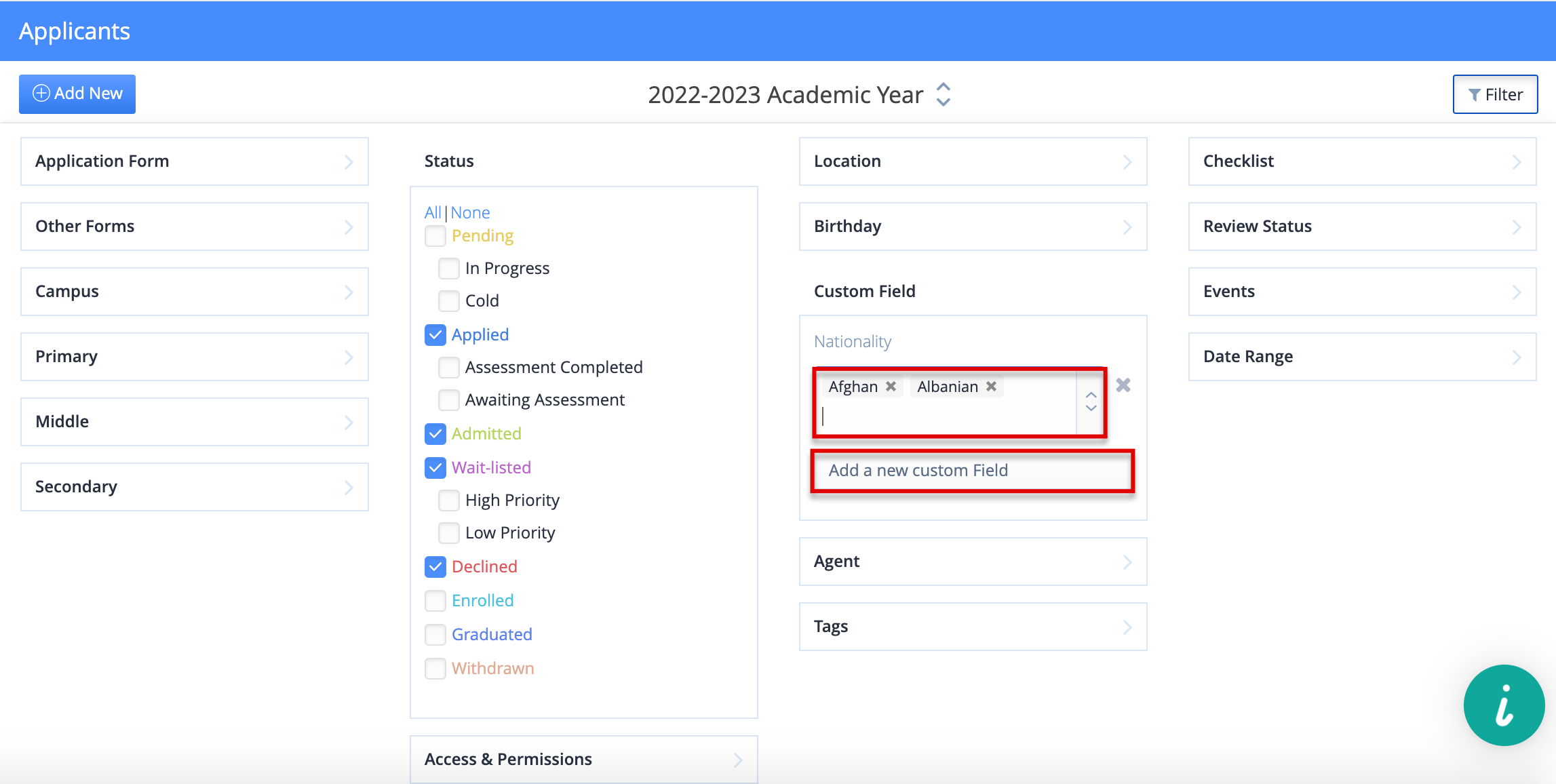 Alternatively, leave the option box empty, then click Filter Results to view all responses to the selected custom field on the roster.
This can also be used with Save Filter Settings to save this filter for future use.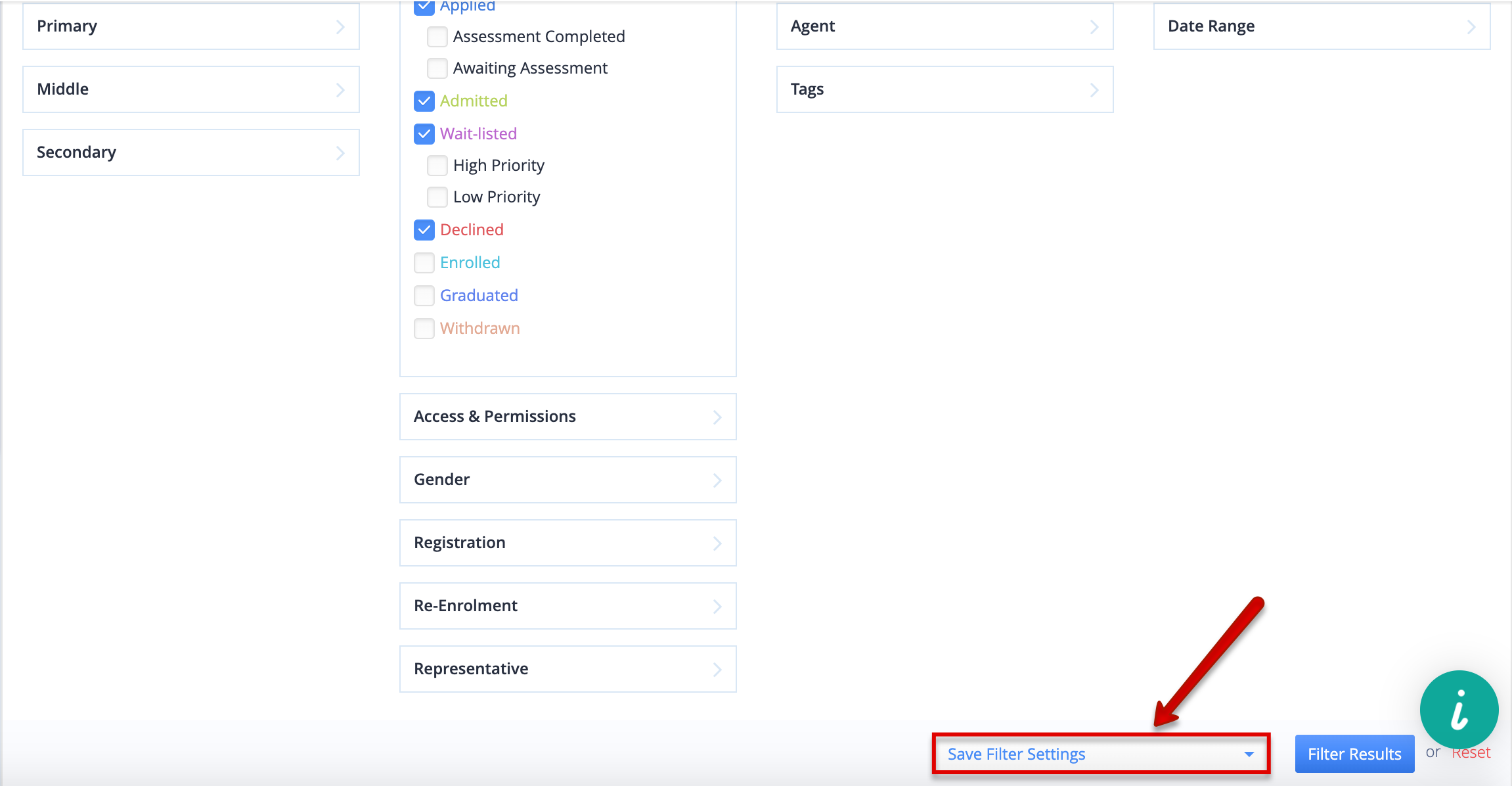 Bulk Editing a Custom Field
Follow the steps above to display the custom field that you wish to edit. Leave the option box empty to view all responses to the field on the roster or filter for specific responses. Click the blue Edit button to edit the field, and click Save when you are finished.