There are three main ways to find new applicants:
Daily Digest
Latest Activity
Applicants Roster
Daily Digest
The Daily Digest is an email that any admin user can receive on a daily basis. It includes information on the Inquiries, Applicants, and Admitted Students from the previous 24 hours, as well as on other activities in the system such as submitted forms and documents, interviews scheduled, etc.
Configuring Daily Digest Settings
Navigate to Settings > School Settings > Academic Information to choose what time of day the Daily Digest is sent. Click Save Changes.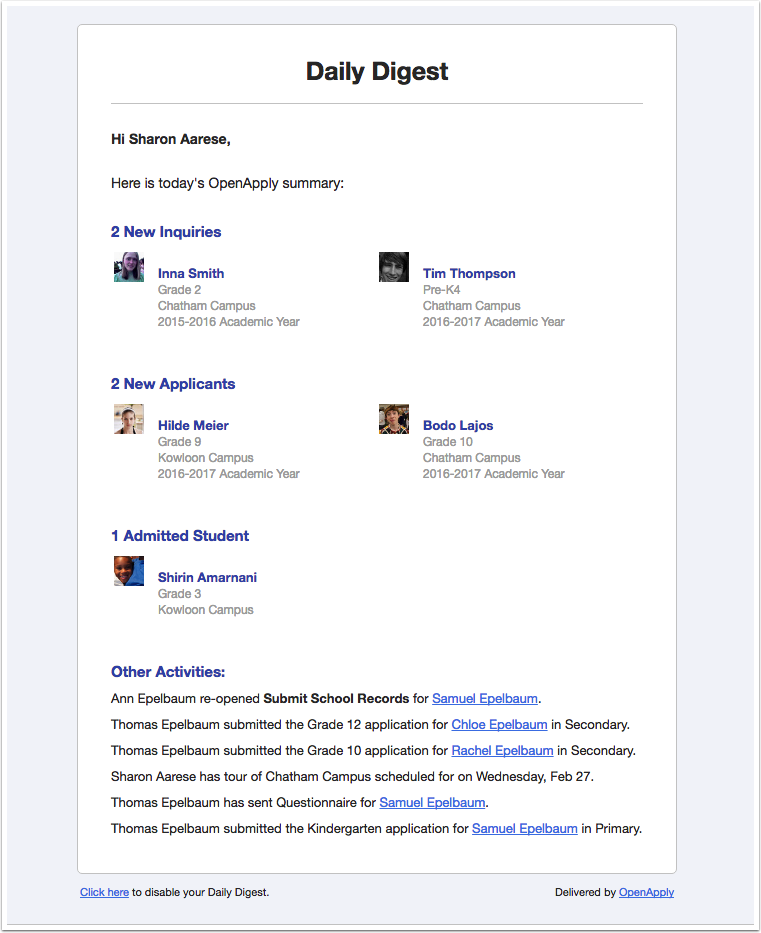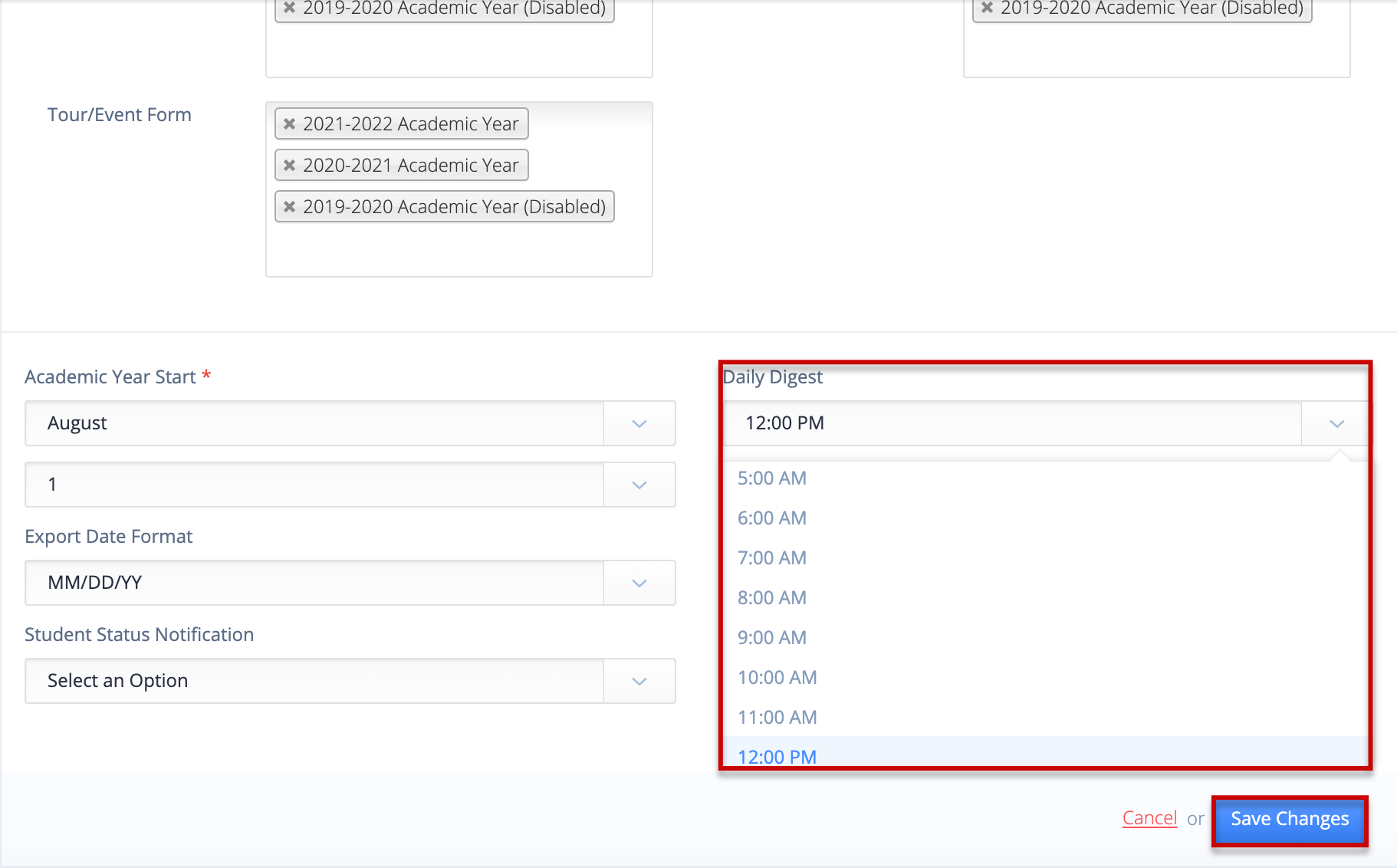 Each admin user can subscribe to the Daily Digest, or it can be enabled for them, via Settings > Staff Directory and click on the name of that user.
Scroll down to the Notifications section and check the box for Send Daily Digest Email & Scheduled Export. Click Save Changes.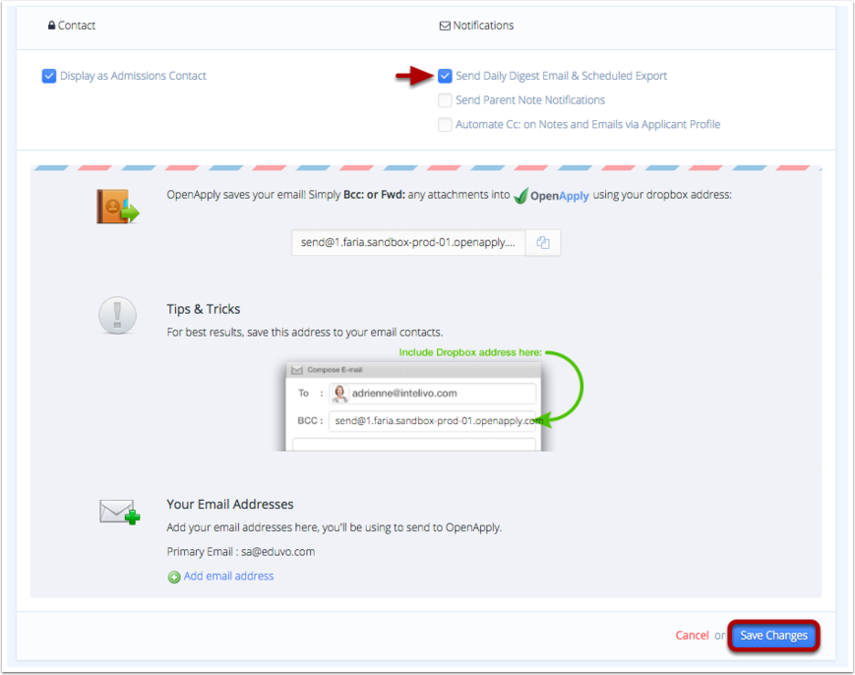 Latest Activity
Below the Analytics on the Admin Dashboard, there are three tabs, under the Latest Activity, you will see a summary of the most recent activity in OpenApply. This will indicate:
New applicants, who have recently applied

Changes in Admissions Status (e.g. Students who are admitted)

Notes from Interviews or Internal Notes between Admissions Staff

Updates to Applicant Profiles (e.g. Family updating their address, transcript uploads)

Updates to students in review mode (enabled, ready for review, completed)
All activity is shown by default, with the most recent activities at the top.
Click the Filter dropdown to view specific types of activity (e.g. Student Message, Comment, Status Change).
Applicants Roster
Click on Inquiries or Applicants on the left panel. The applicants are displayed with key information in columns.
Click the

three dots icon

to customise which columns are shown

Choose to show the Application Date (and/ or Enquiry Date) column and click

Save to display this column

Click the small

arrow icon

on the Application Date column to sort by Application Date. Click again to show the most recent applicants first