OpenApply has a complimentary 'Feeder Schools' function within the core functions of the system. This allows schools to easily collect references / recommendations in bulk, in cases where they have many applicants applying from the same schools at a particular time of year. This process is common for secondary schools in the UK. Please contact us at support@openapply.com, if you would like us to enable this function for your school's OpenApply account.
Feeder School Reference Form
Firstly, it is necessary to customise the 'Feeder School Reference Form'. This is the form that the teacher at the child's current school will be asked to complete as a reference. Once the feeder school function is enabled for your school, you can view and edit this form as usual, via Settings > Forms.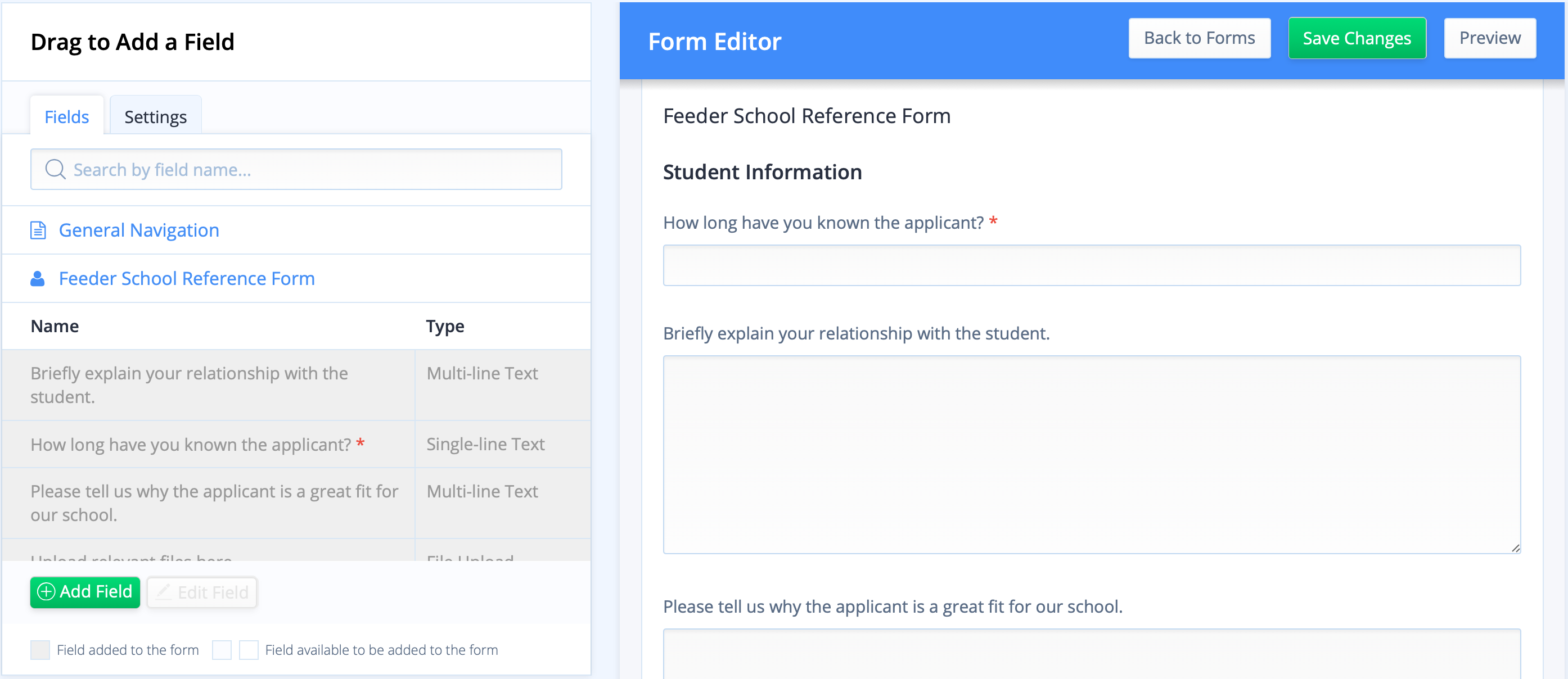 Feeder School Fields
In order to collect details of the applicants' current school, it is necessary to add the Feeder School grouped field into one of your forms, such as your application form or a supplementary form. Navigate to Settings > Forms, choose the form you would like to add these fields to, click on the left panel to View Grouped Fields, then drag and drop the Feeder School group into the desired location on the form.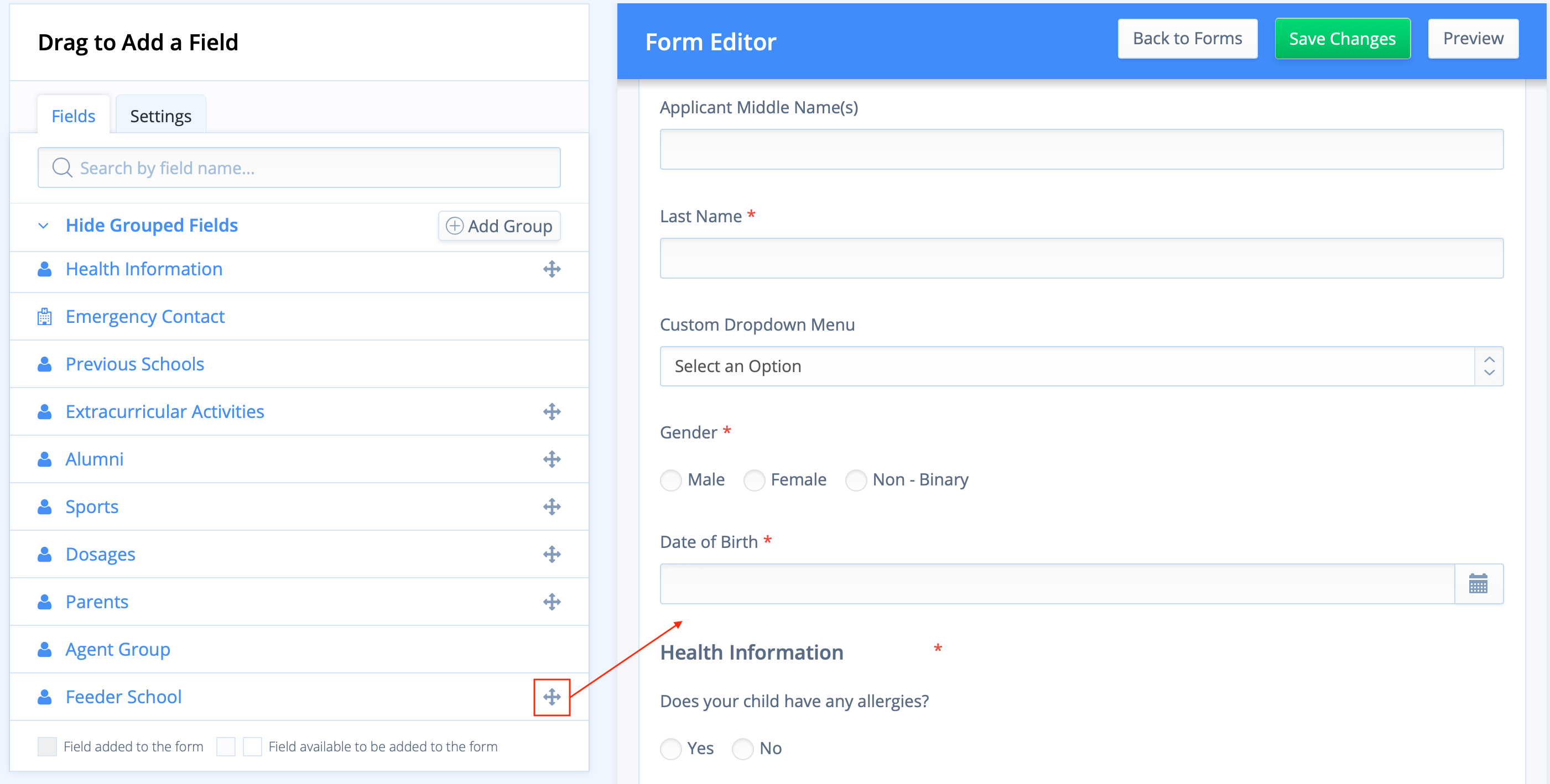 This group contains a dropdown menu field that can be edited as normal, so that you can provide parents with a list of schools to choose from. It also contains fields such as Recipient Email, Recipient First Name and Recipient Last Name, which are used to collect the details of the teacher that the reference request will be sent to.
Feeder School Notification Email
Navigate to Settings > Admissions > Status & Notification, scroll to the bottom of the page, and customise the Feeder School Notification Email. This is the email that will be sent to the current teacher, in order to request to reference.

Sending Reference Requests
Once parents have completed the form that collects the feeder school details, and you would like to send the request emails to those current schools, you can select the applicants you wish to collect references for on the Applicants roster, and then click Send Reference Request. You can choose to send them a new message, or choose the reference request template from the dropdown menu that appears. The system will automatically identify applicants where the current teacher has the same email address, and will just send one request to the recipient, listing all of the applicants that are relevant for them, so they can easily fill all of the their references at once.

Viewing the Feeder School Reference
Once the Feeder School Reference has been completed by the current teacher, the response can be viewed via the More tab in the top-right of the student profile. On the right panel of the student profile, it is also possible to view and edit the status of the Feeder School Reference for that student.