Viewing Payment Status
Navigate to an applicant profile to review that applicant's billing details. On the right panel, you will see any outstanding or paid fees.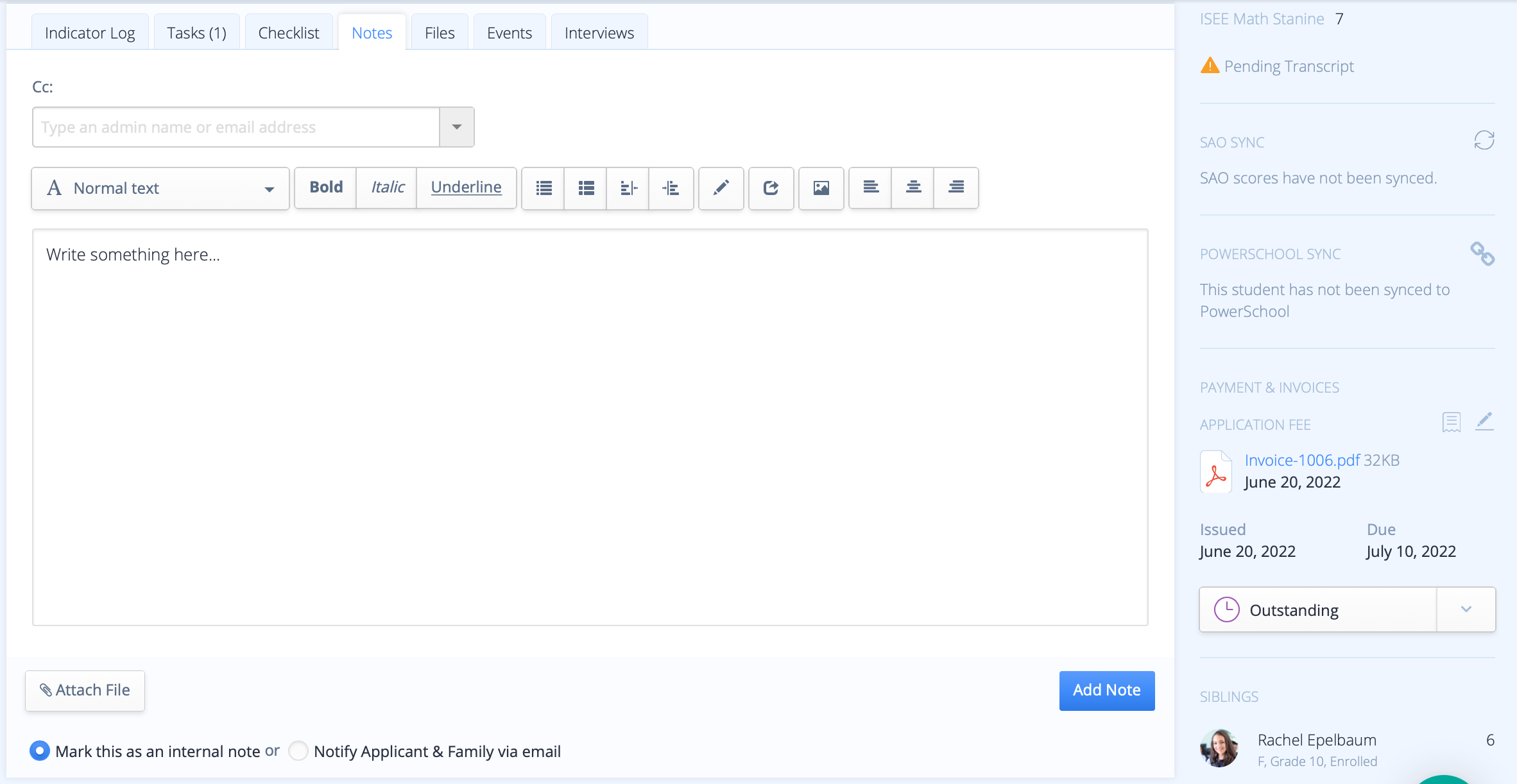 Editing an Individual Invoice
To edit an individual invoice, click on pencil icon to edit. You can adjust the issue date and total amount of the invoice.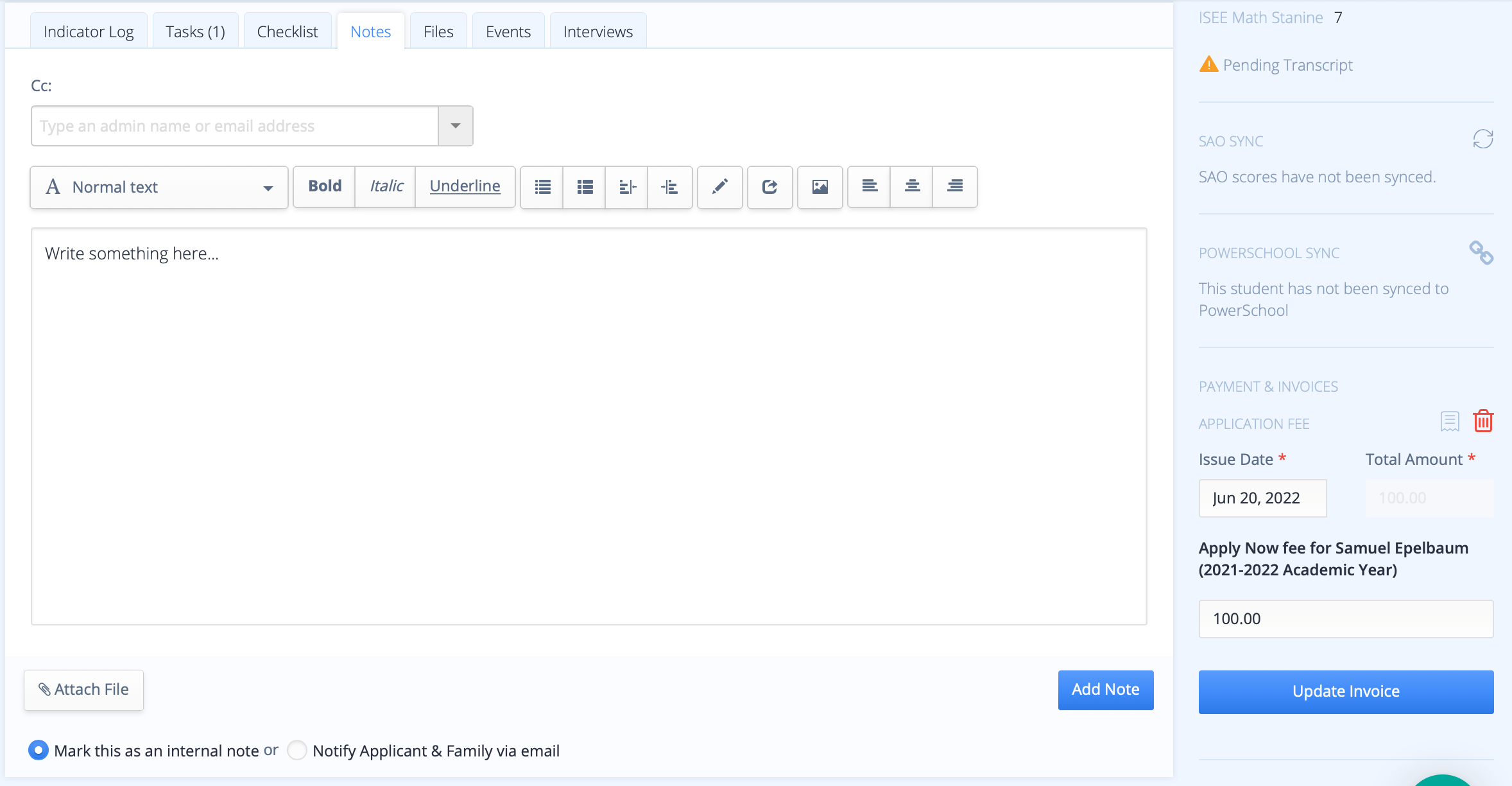 Family View
Families can view all outstanding and paid invoices by navigating to the Invoices & Fees page in the parent account.