If your school offers Tours and/or Open Days, buttons will appear under the School Name and on the left panel to schedule a Tour or register for an Open Day.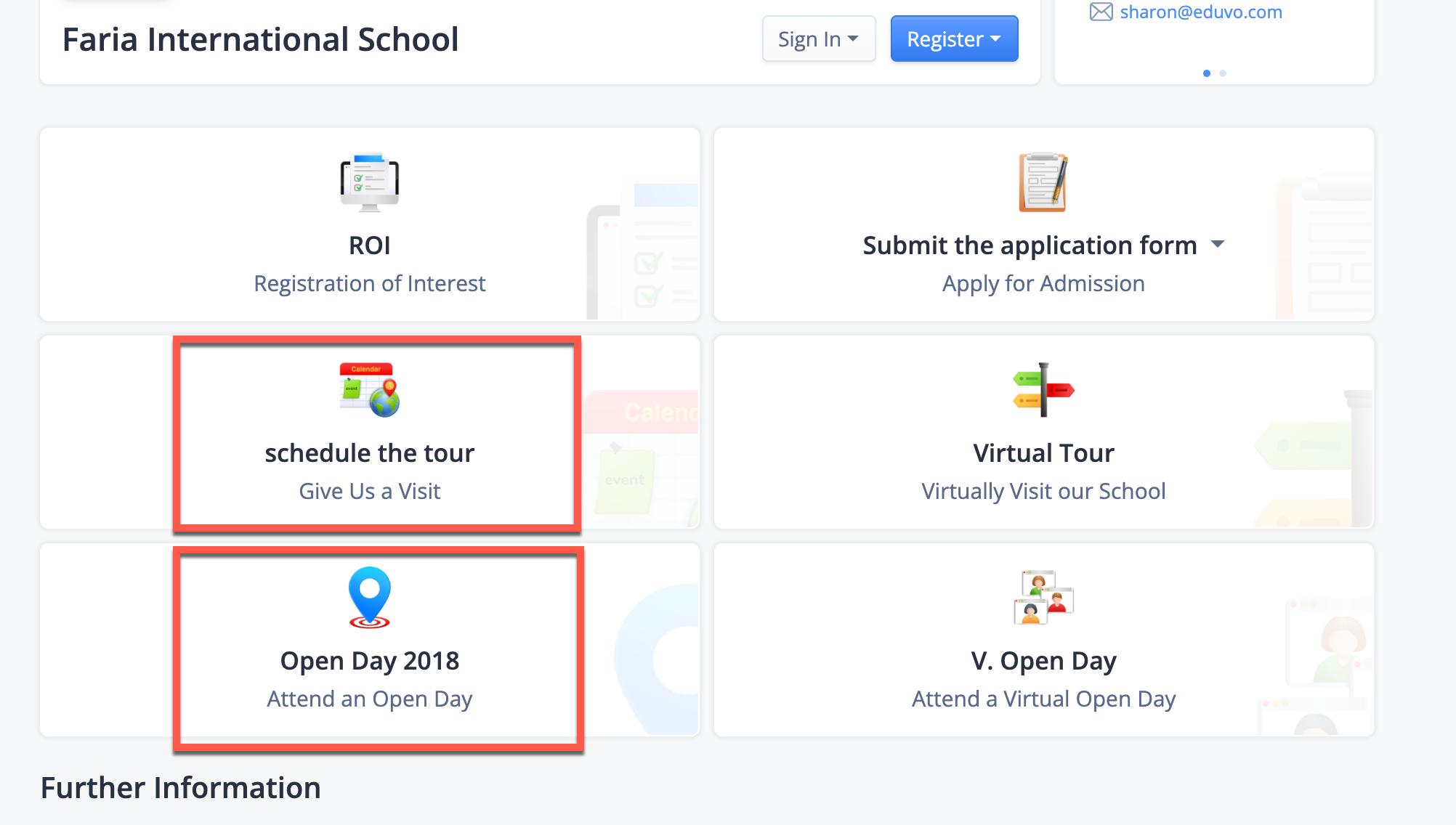 Scheduling a Tour
Select the Campus and Programme that your child is applying for and click Next.
Tours are scheduled on a per-campus basis. If you have children applying for programmes in more than one campus, please schedule a separate tour per child.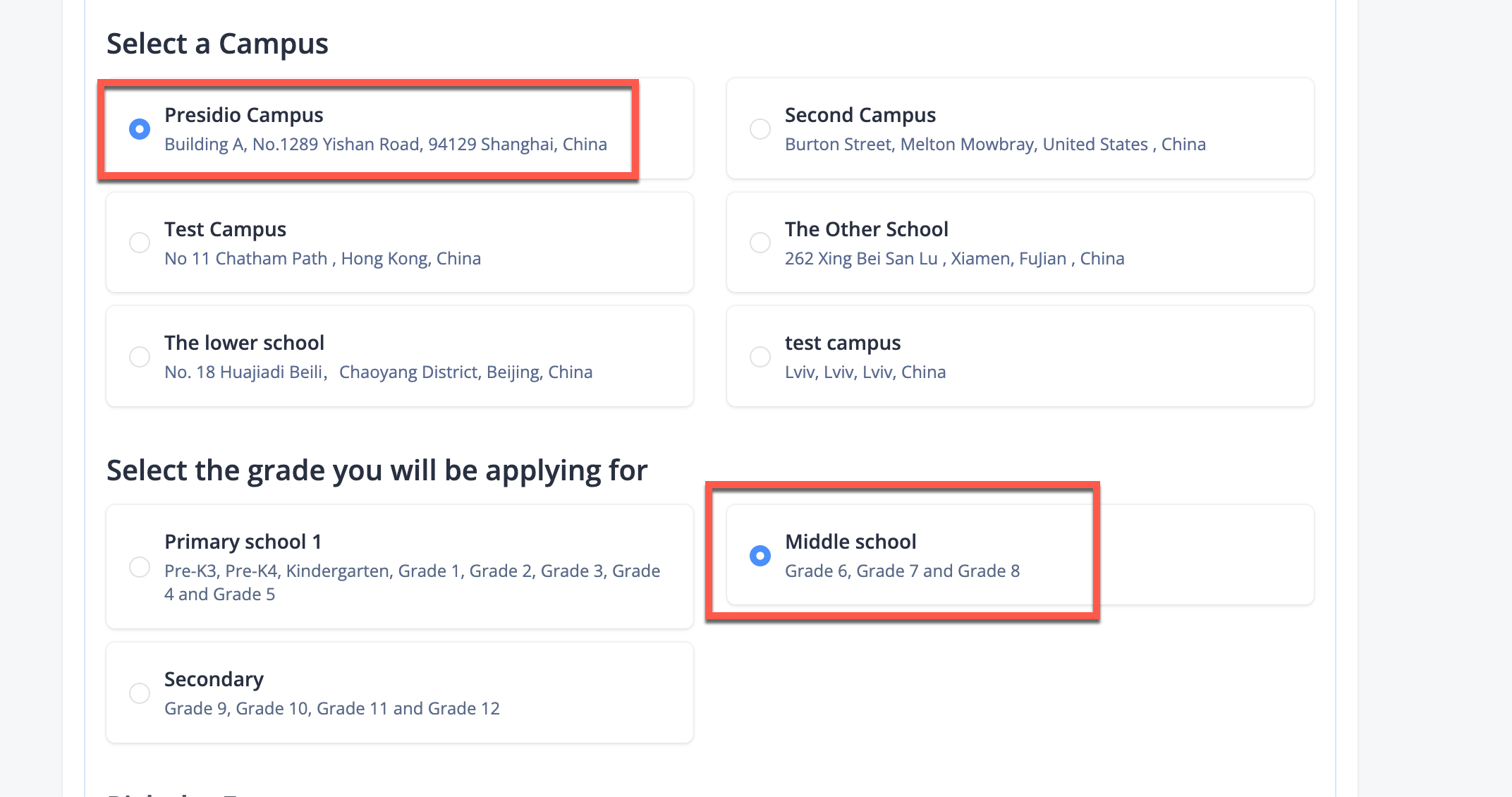 Select your preferred Date & Time, and click Next.
By default, the system will display the current month. Click the right arrow to go to the next month and the left arrow to the previous month. If you click on Today, it will take you back to the current month.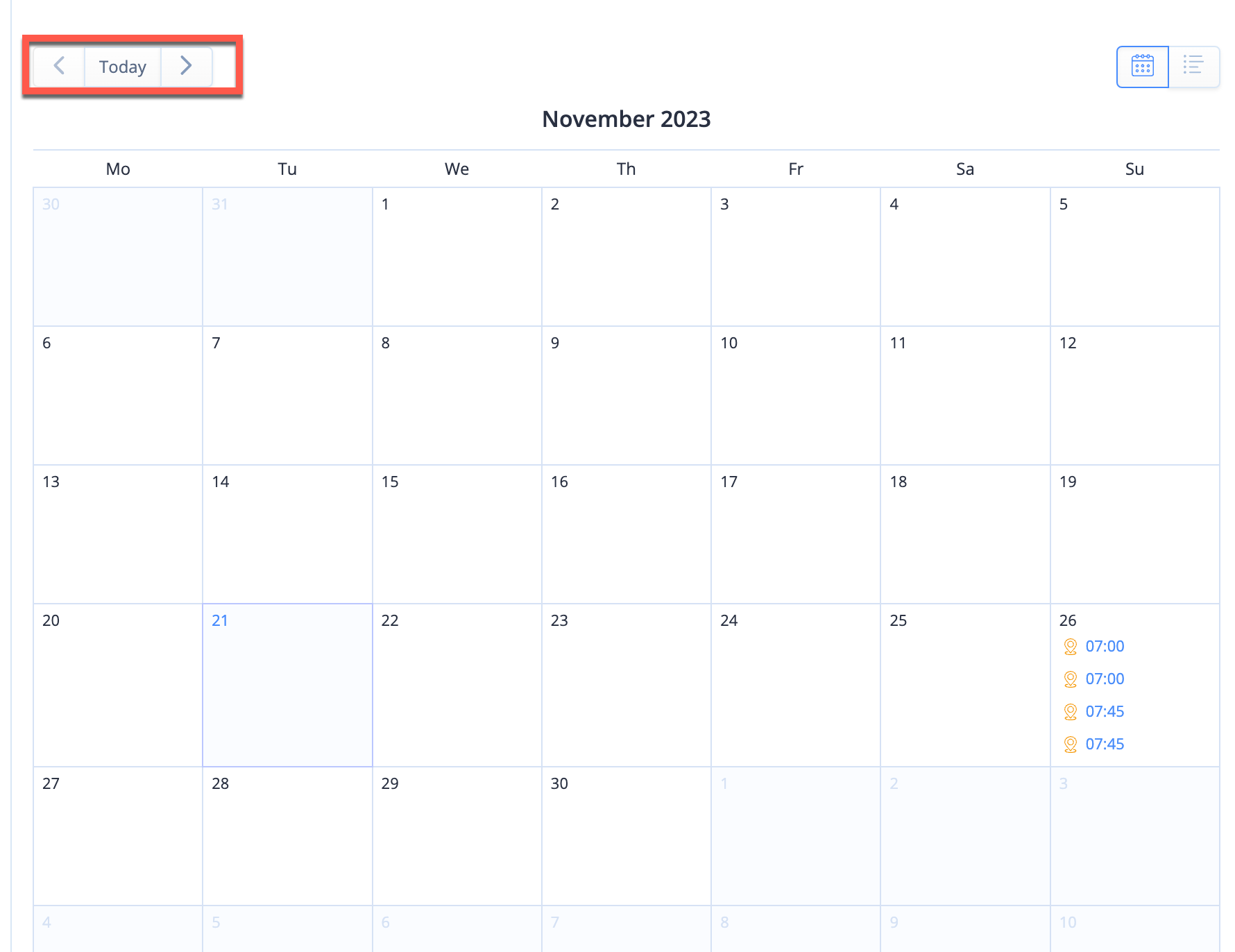 Fill the contact details and other information on the Tour form. To schedule a tour for multiple children, click Add Child.
Please make sure that the Anticipated Grade of Entry is part of the Programme you selected at the beginning. When you are done, click Next.

You will have the option to review the tour form before submitting. If you need to make a change, click Return & Make Changes, otherwise click Schedule Tour.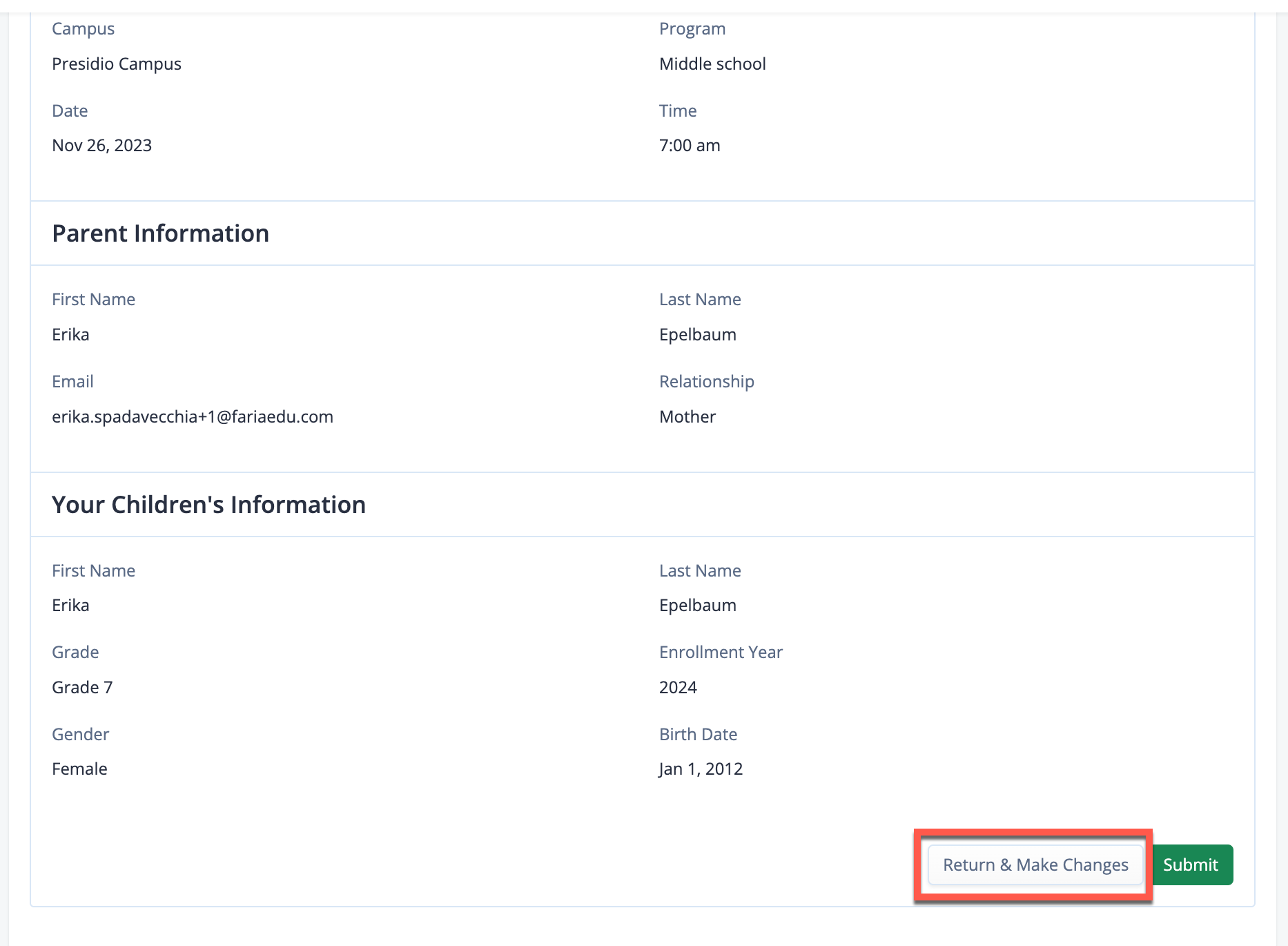 Scheduling an Open Day
Select the Open Day you'd like to attend and click Register to confirm.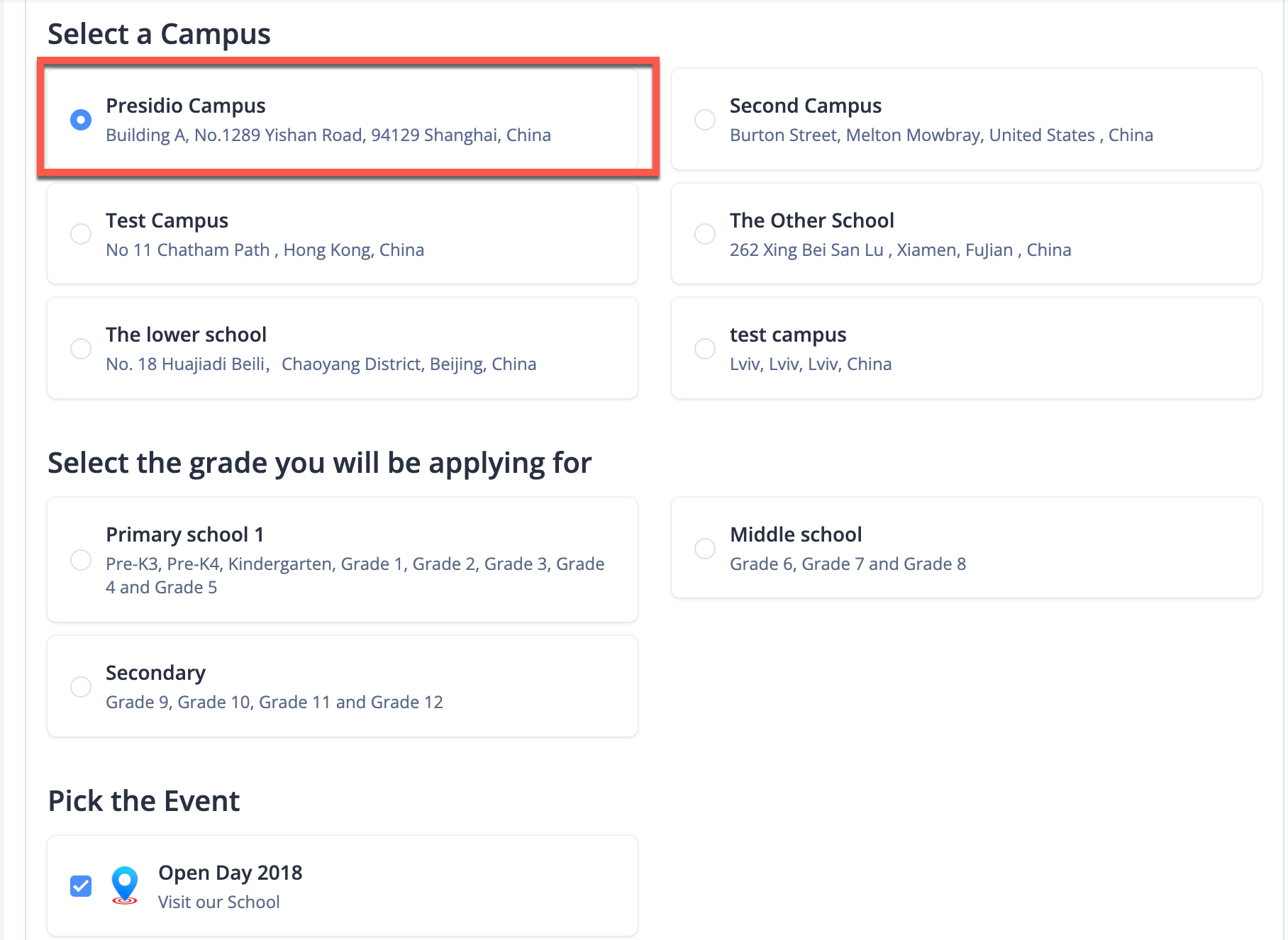 If the open day has a limited capacity, you will see a question for number of attendees in the top right. Be sure to select a number from the dropdown before continuing.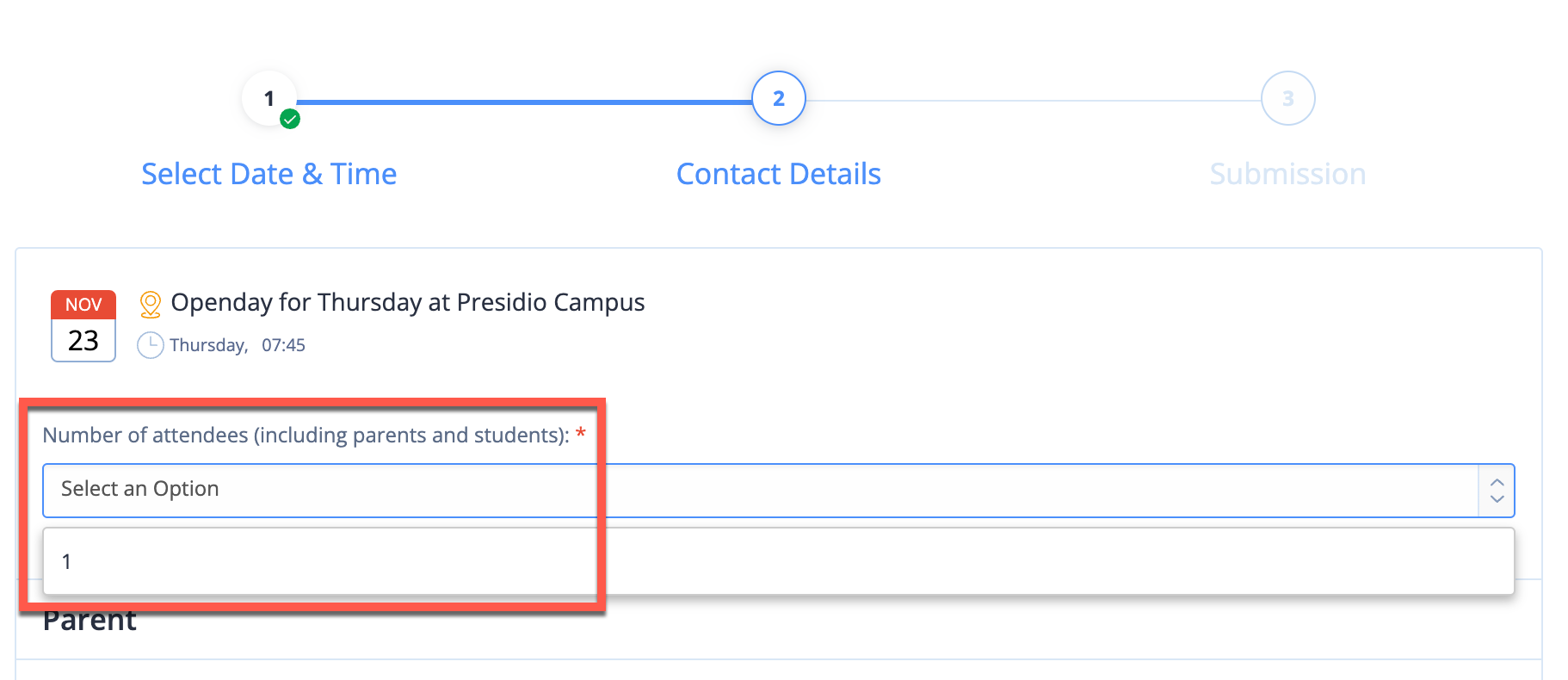 When filing out the Open Day form, you can click Add Parent/Guardian or Add Child to add additional information. After completing the form, click Register for Open Day.