Scheduling a Tour or Open Day
If your school offers Tours and/or Open Days, the site will display a button under the School Name and on the left panel to schedule a Tour or register for an Open Day.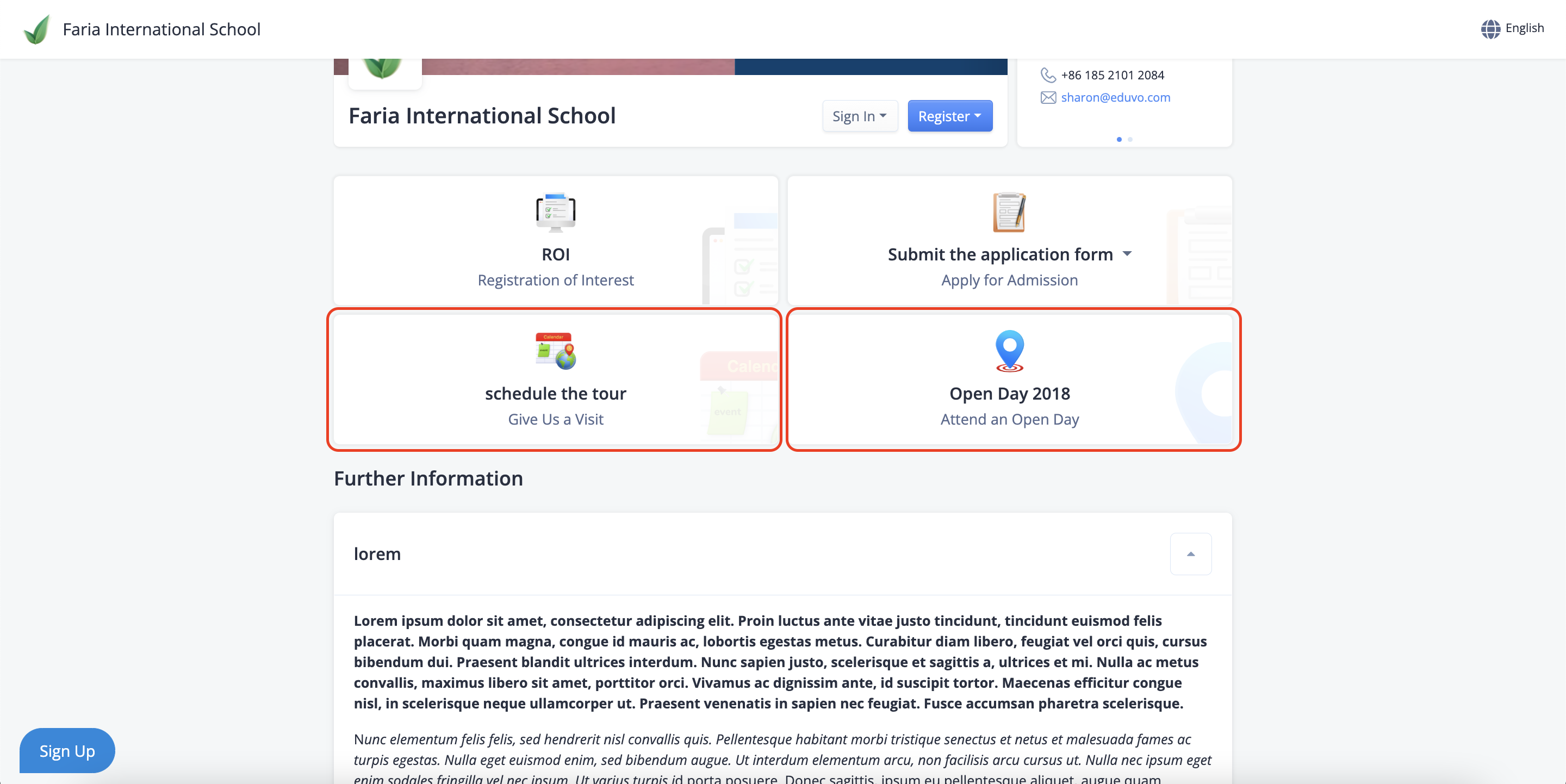 Scheduling an Event
Select the Campus, Programme, and Type of Event you are interested in, then click View Schedule.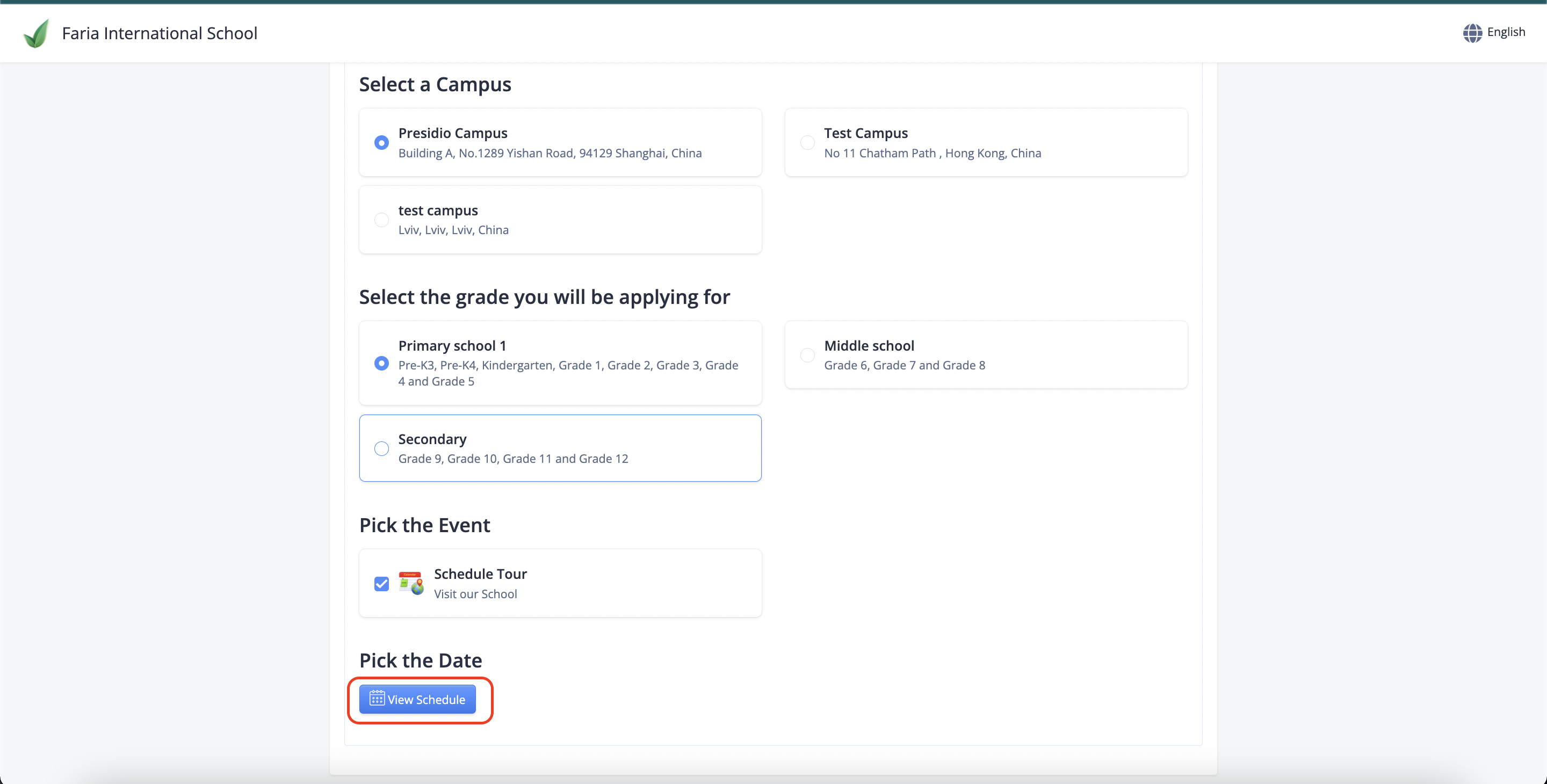 Available events will be displayed in either the List or Calendar view.
By default, the system will display the current month. Click the right arrow to go to the next month and the left arrow to the previous month. 
In List view, click Register on the Event you would like to register for.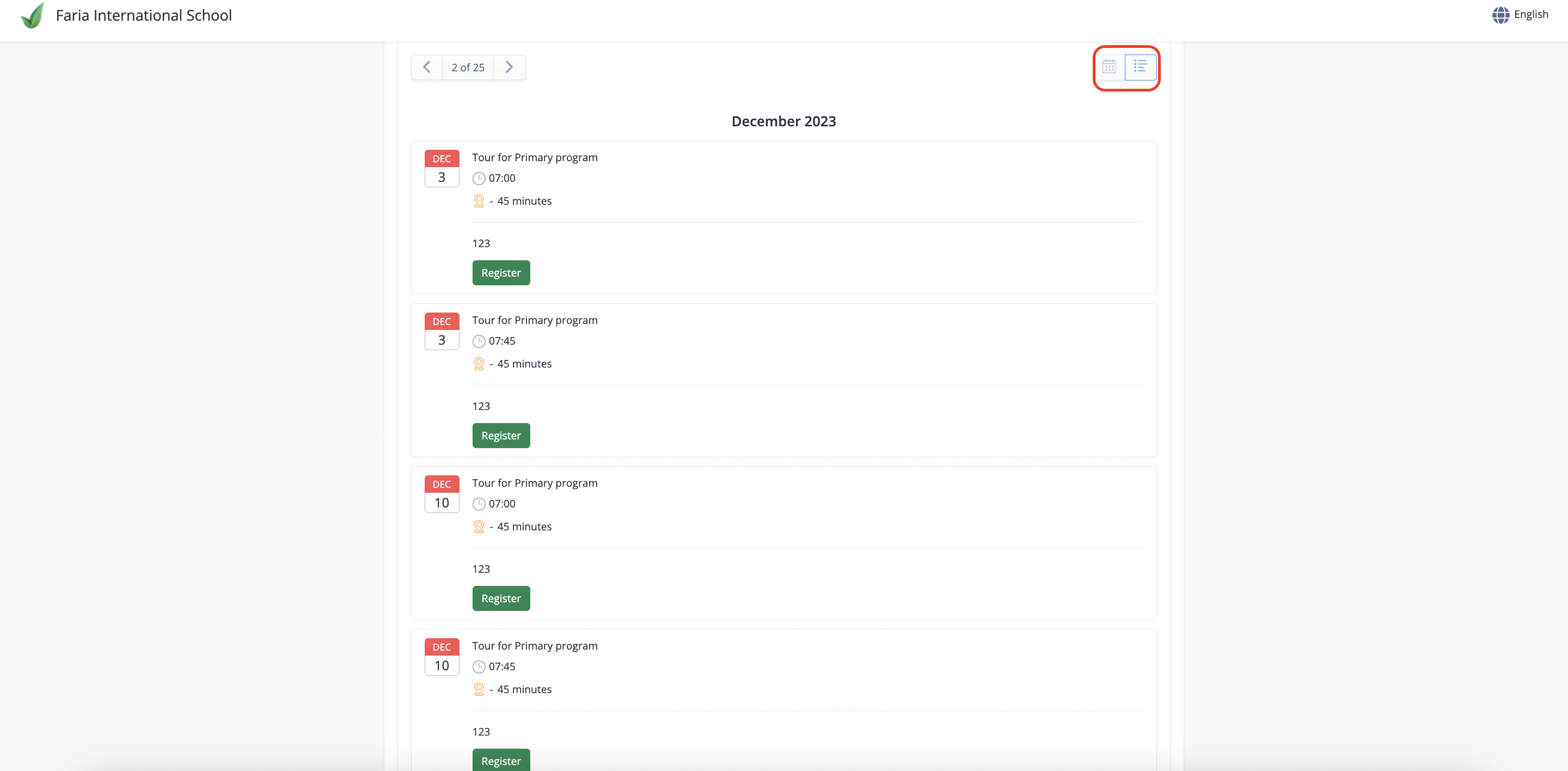 In Calendar view, click on the time you would like to register for, then click Register.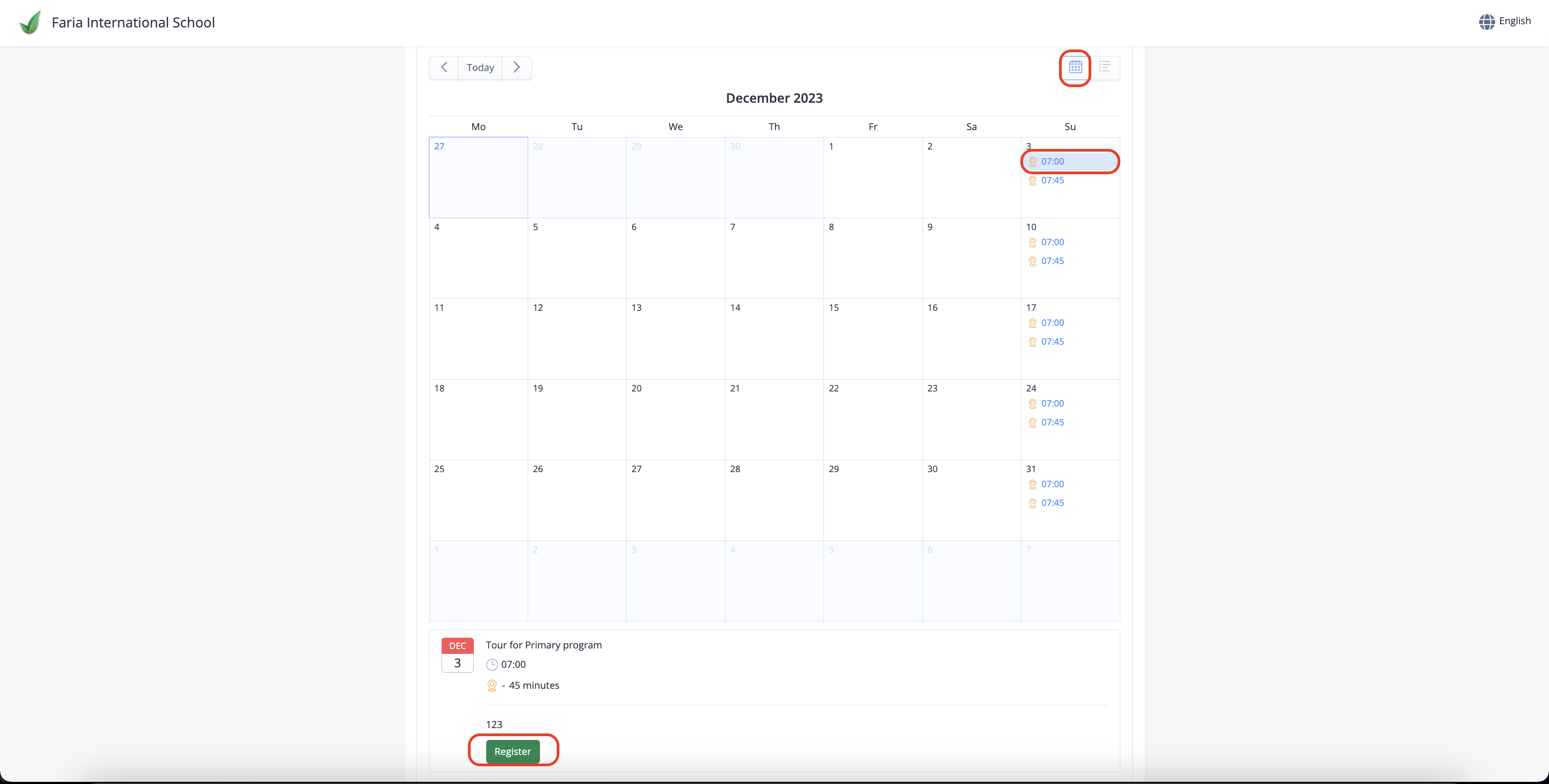 Add the contact details and other information on the form. To schedule a tour for multiple children, click Add Child.
Please make sure that the Anticipated Grade of Entry is part of the Programme you selected at the beginning. When you are done, click Next.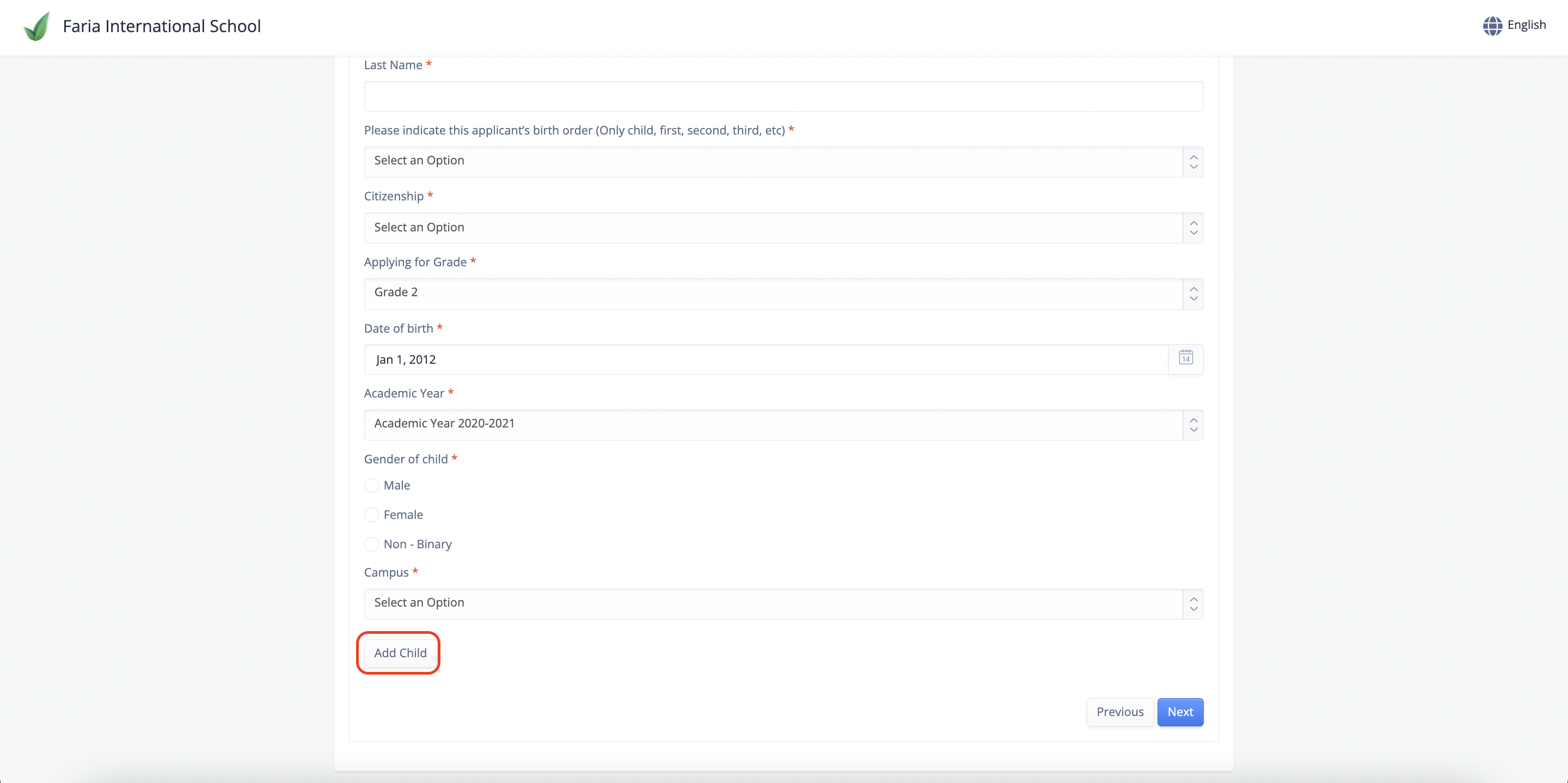 Some Open Day events will have a limited capacity.
In this case, you will see a question for number of attendees in the top right. Be sure to select a number from the dropdown menu before continuing.
You will have the option to review the form before submitting. If you need to make a change, click Return & Make Changes, otherwise click Schedule Tour.