If the same applicant exists twice in your system, the applicants can be merged, so that their activities, notes, and files can be combined, and the data from their applications can be merged into a single application form.
Duplicate applicants can occur if a parent submits two applications for the same child using different email addresses
. First, navigate to the applicant profile that you would like to be merged. In this example, we will navigate to the profile for Samuel with the 'Pending' status, so that we can merge him into the applicant with the 'Applied' status.
Click the pencil icon to edit the applicant


Click Merge Applicant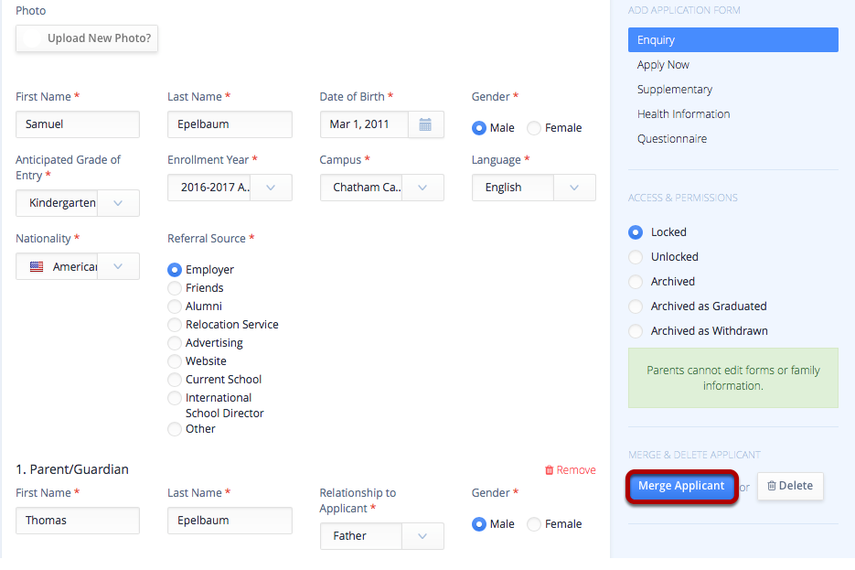 Search for, and select, the applicant you would like to merge them into, then click Merge
When you have completed selecting the data, scroll to the bottom, click Merge and the applicants will be merged.

The parents may also exist twice in the system; advice on how to merge duplicate parents can be found here.