Editing Application Information
Navigate to a student profile and click on the pencil icon in the top right to edit the applicant.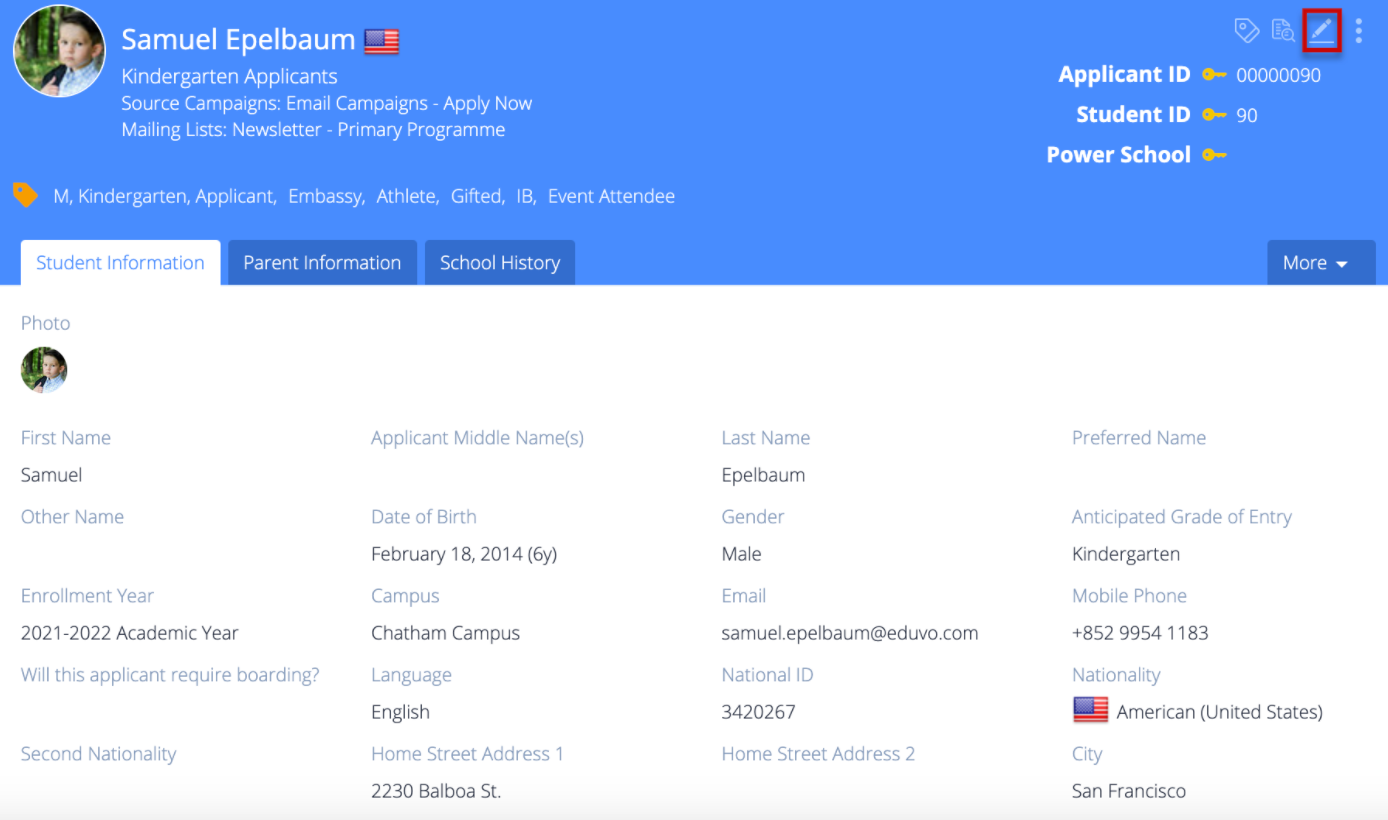 After clicking to edit, you can update the Access & Permissions for the student and family on the right panel of the applicant profile.
Locked: Parents cannot edit any forms that have already been submitted. This is the default.
Unlocked: Parents can edit previously submitted forms and family information.
Archived: This archives the applicant, without changing their status. Most commonly used for applicants who completed an inquiry but failed to continue communicating with the admissions office. Archived students are hidden from the rosters by default, and must be searched or filtered for.
Archived as Graduated: Happens automatically when the student is Graduated.
Archived as Withdrawn: Happens automatically when the student is Withdrawn.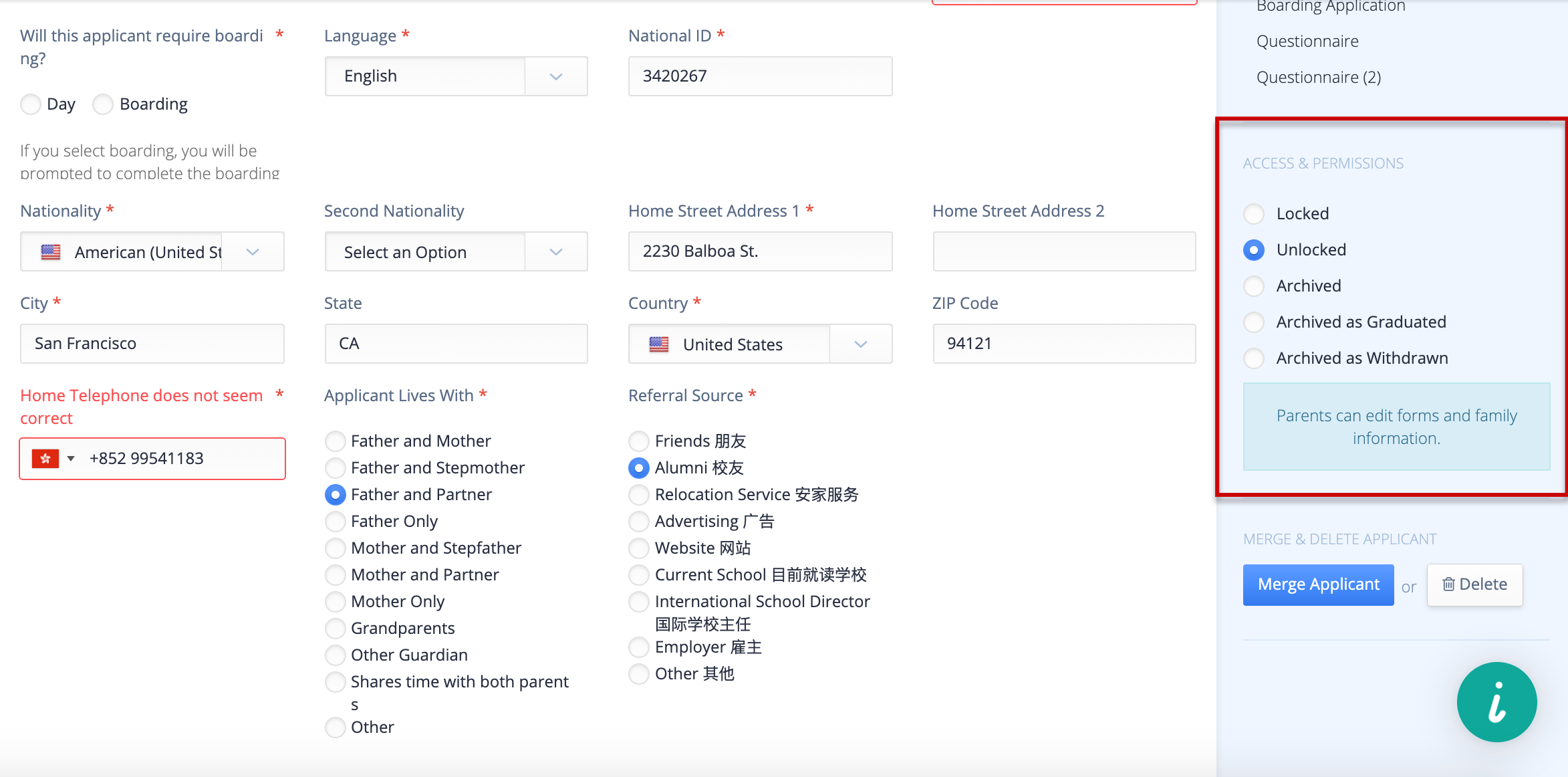 Editing Parent and Guardian Information
To edit Parent & Guardian information, navigate to the student's profile and click on the Edit icon in the Parent & Guardian section, on the right panel.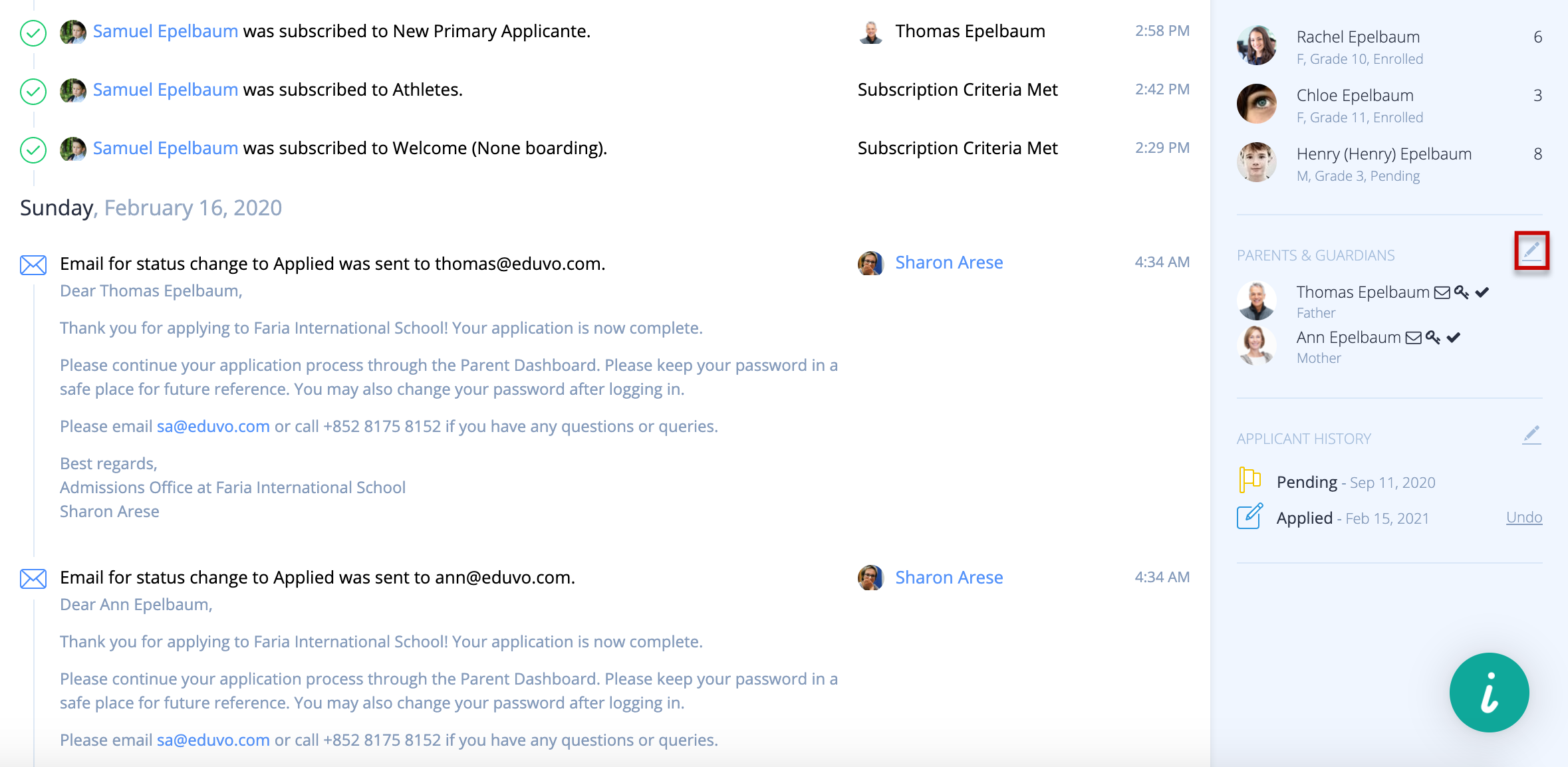 You can edit the parent name, e-mail, password, Parent ID, relationship and gender here, or click Link Parents link or unlink parents from the student.
Click to Re-send Welcome E-mail, or to view the Parent Audit Log