Automate Messages Based on Status
Under Settings > Admissions > Status & Notification, you can customize and automate the notifications that parents receive at every step of the application process.
The Status notifications are disabled by default. Once enabled, the icon in the Applicant Message and Family Message column will change from a yellow flag to a green checkmark.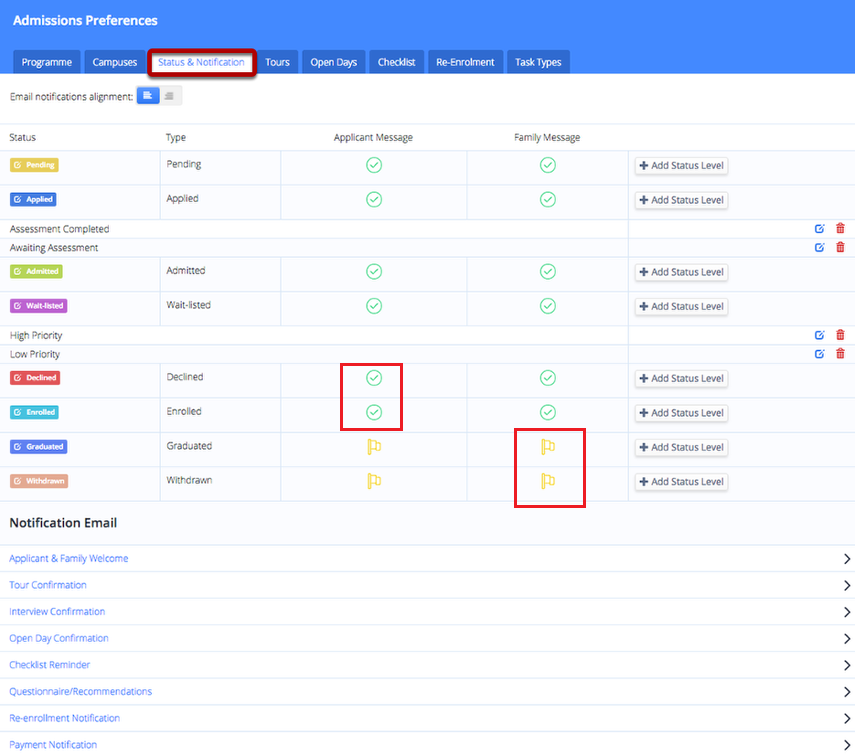 Edit individual Status notification e-mails by clicking on the Status such as "Pending" or "Admitted."
On the edit page, tick the checkbox for Notify applicant and/or Notify family to enable the notification.