Login
Via the Login Screen, enter your email address and password. Once completed, click Sign in to access your account. If you are unable to login, but already have an account, click Forgot password? to reset your account.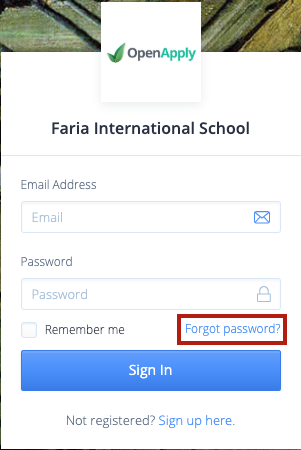 Resetting Your Password
To reset your password, fill in your account's email address in the box and click Reset Password.
Note: If you are not receiving welcome e-mails, make sure to check your spam folder. If the problem persists, check with your Administrator to ensure you have been added to the system with the correct e-mail address. Please note that your e-mail address is case-sensitive.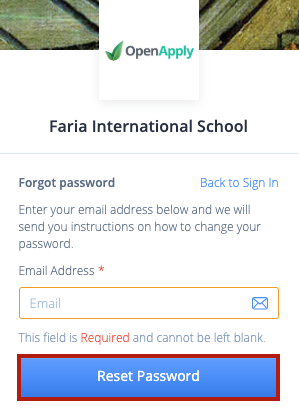 Admin Login button on Parent User Login Page
If you are experiencing difficulty with logging in, double check that you are not on the parent login page. If you are, you can navigate to the Admin Login by clicking on the link in the bottom right-hand corner.