The ManageBac Accounts feature allows OpenApply users (both parents and admin) to sign in via their ManageBac account. It also allows users to link to other supported applications like AssessPrep, BridgeU and iSAMS.

Visit our ManageBac support site for detailed information on Faria Accounts Portal

Once you have set up linked accounts, you will need to use your ManageBac credentials on all connected accounts.

Note: Users whose accounts were previously linked via the Launchpad will need to re-enable SSO using the new Accounts Application.
Signing in with ManageBac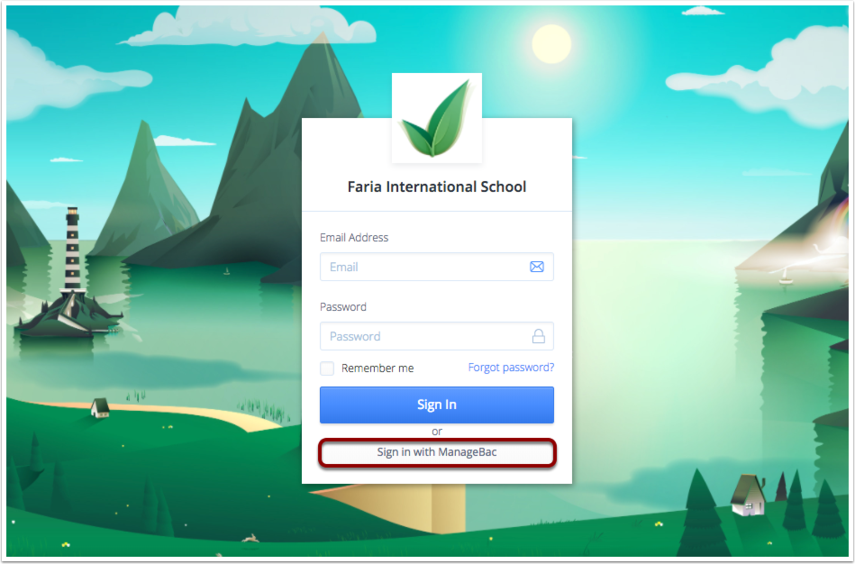 Navigate to the parent https://yoursubdomain.openapply.com/parents/sign_in or admin https://yoursubdomain.openapply.com/users/sign_in login page, and click on Sign in with ManageBac.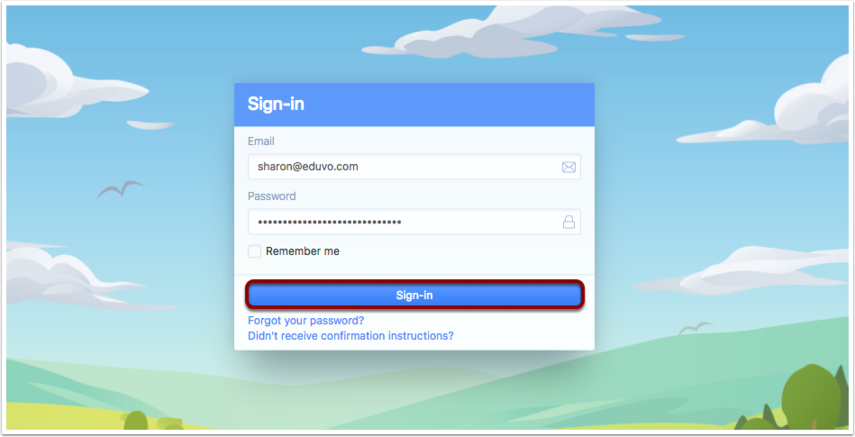 Enter your email address and password that you would normally use to log in to ManageBac and click Sign-in. Note, this must be the same email address that you use for your OpenApply account.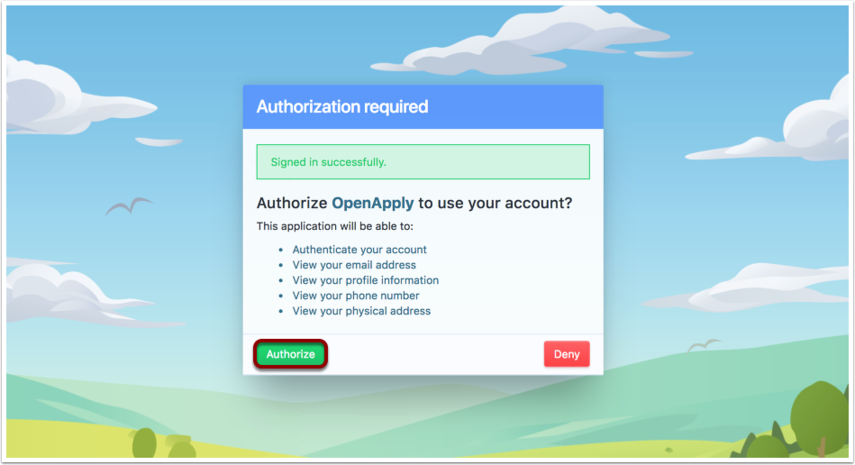 Next click Authorize to enable signing in with your ManageBac account. You will only need to authorize this access the first time you log in. Once authorized, you will be taken straight to your OpenApply account upon future logins.
For more information regarding managing your ManageBac Accounts login, including managing your profile, sessions, and linking to other systems, please click here.