Starting an Additional Application or Enquiry
If you are a parent applying for multiple children, you can easily complete additional applications or enquiries via your Parent Dashboard
On your Dashboard, click Add New at the top. There, you can choose to Submit a New Enquiry or Submit an Application.
Please note that Submit a New Enquiry will be only available if the school has the Registration of Interest form enabled. Submit an Application will only be available if the school has the application form set to display on their landing page. Some schools require an enquiry to be submitted first, before proceeding to application.

Filling Out the Application
Parent/Guardian information will be populated automatically when completing applications or enquiries for additional children.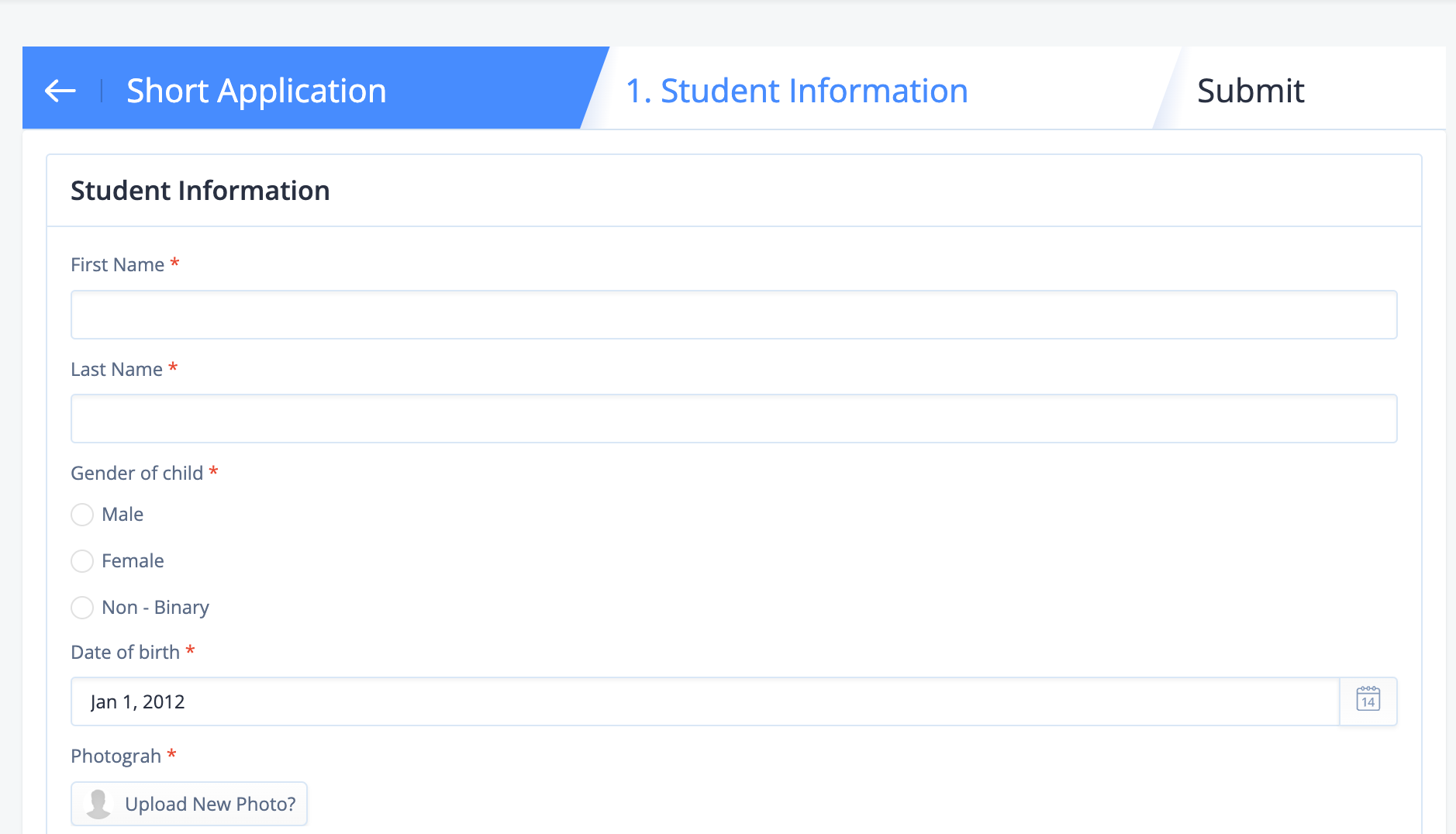 Add a New Child Through Event Sign-Up
If you are a parent and have already applied for your child in the school, and you now want to book a brand new child in for a tour or open day, you can do this directly from your dashboard. 
To do this, begin by navigating to your account dashboard > On your Dashboard select 'Add New'. 
This will give you the option to register your child to a school tour or an open event from the Add New dropdown menu.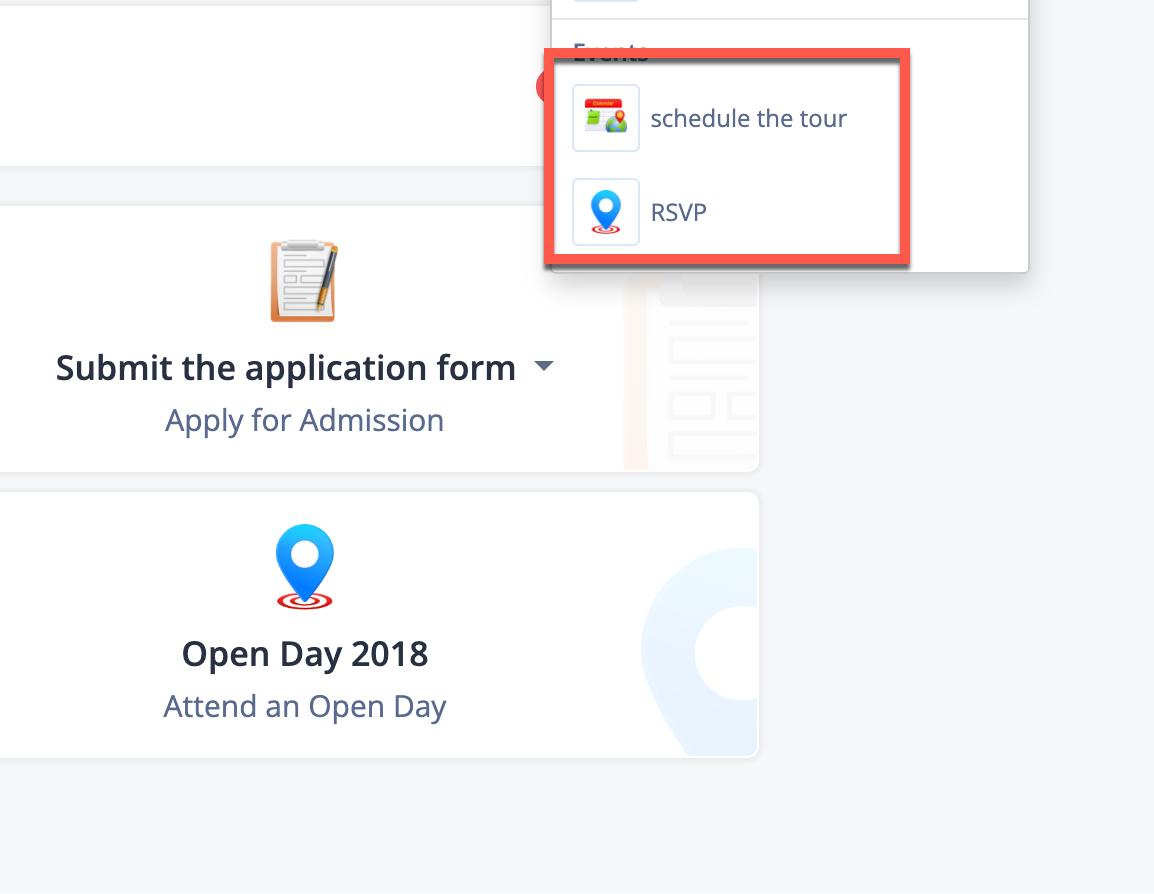 Once you have completed the registration process by submitting the form, your new child will now have a profile in OpenApply, and their account will appear alongside their siblings in your Parent Account, under 'Applicant Progress'