There are two areas where you can find Powerschool sync logs in OpenApply - on a student record, and in the settings area.
Student sync log
Firstly, under a student record, you will find their Powerschool sync log in the right navigation menu on their profile:
Click the link icon to navigate to the PowerSchool sync page for that student, then click PowerSchool Logs in the top-left.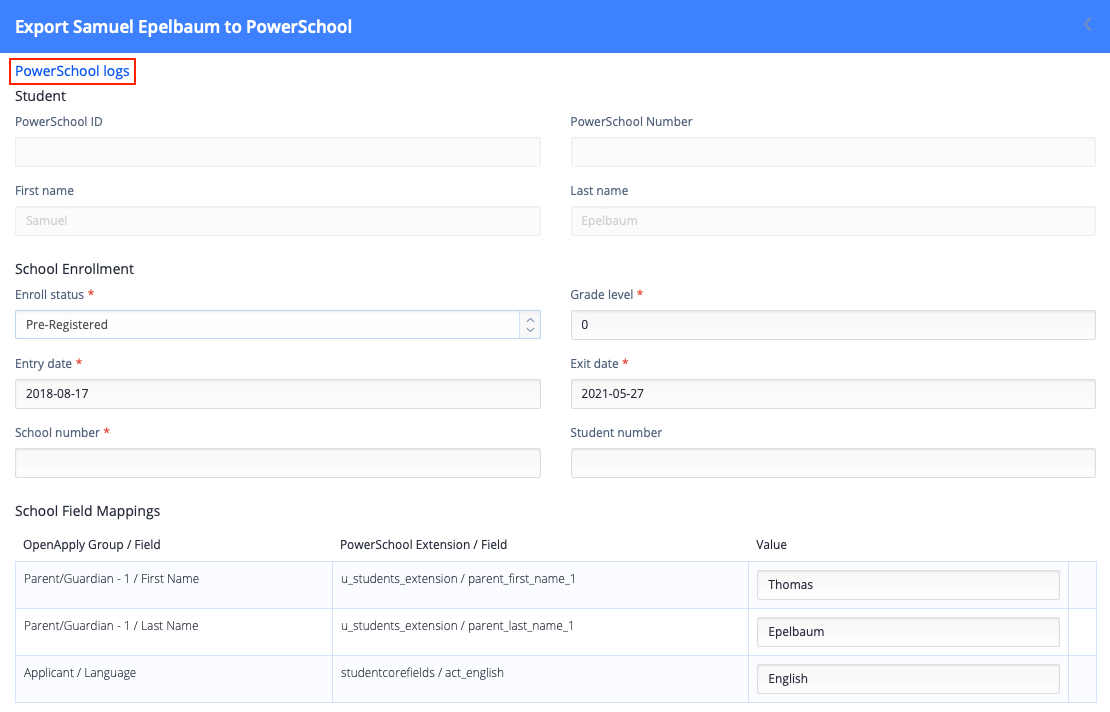 You can review the sync logs to see the responses that OpenApply received from the PowerSchool Server. This helps you to see what data synced (the 'Payload'), and to review any errors in the 'Response' column that may have prevented a student from syncing.
Code 200 indicates that the data synced successfully.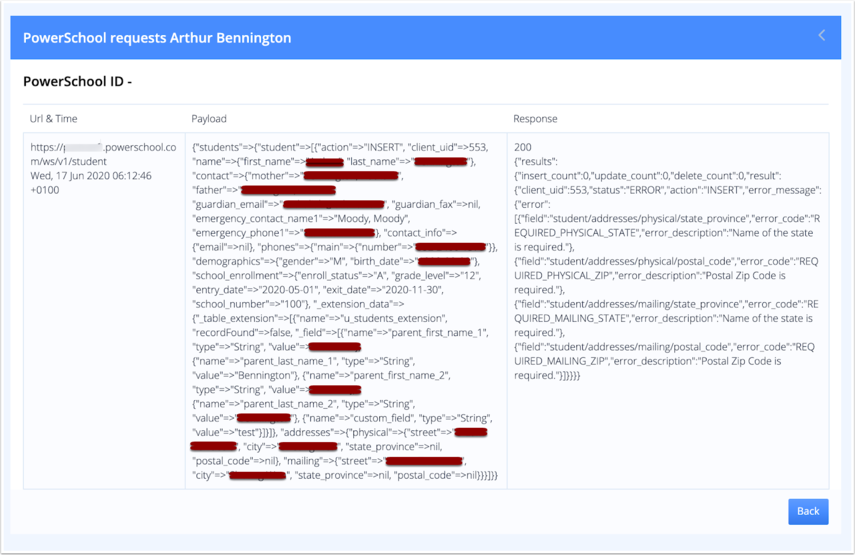 Overall sync log
As well as the Powerschool log you can find on a student record, you can also find an overall log in your account at: https://{{subdomain.openapply.com}}/admin/power_school/exports
(Please change {{subdomain.openapply.com}} to your OpenApply site address, using .cn or .eu if appropriate)

Click on the student number to view more details:

Any sync failures or warnings will be shown with the error message received: